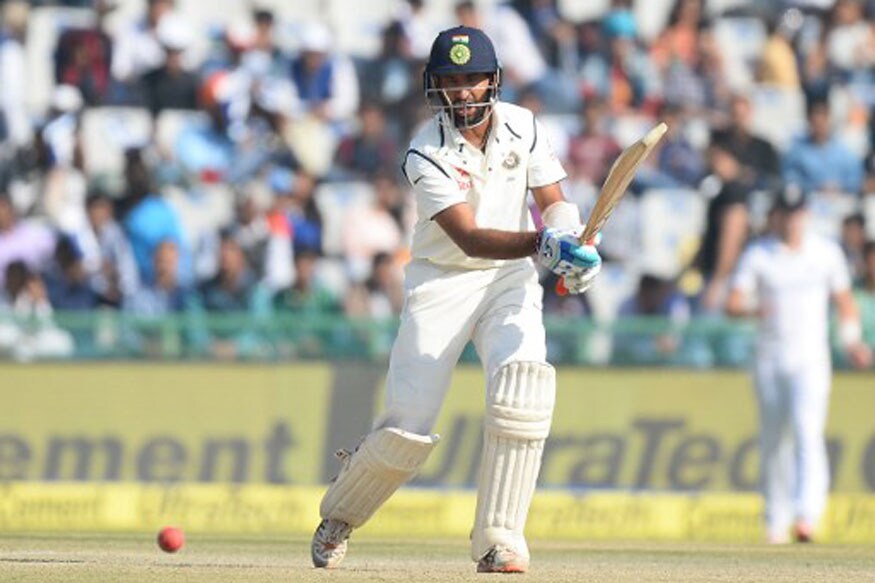 "I can't really say I'm batting badly. I'm not batting long enough to be batting badly" – Greg Chappell.
At first glance, that might seem a ridiculous statement. But anyone that's ever played the game could tell you how accurately it gets to the heart of the matter.
No amount of practice in the nets or adherence to the coaching manual can ever prepare you for what you face in the middle. Even the greatest technicians – Chappell, Boycott, Gavaskar, Dravid and Kallis – have often been made to look clueless by the caprices of an imperfect cork-and-leather ball whose behaviour under gloomy skies can never be predicted.
When playing in these kind of conditions, we tend to fetishize technique while ignoring as important a factor – luck. More than the shots you play, it's the ones you don't that matter. And on the days when your luck is in, the strokes that you do play will find either the sweet spot or fresh air, rather than a thin edge.
There hasn't been a batsman in the game's history who dominates in such conditions. It's all about survival, wearing the bowlers down and then trying to thrive. The great Sachin Tendulkar provided innumerable examples of that. Perhaps the best of them came at Trent Bridge in 2007, against an England team that hadn't lost a home series since 2001.
Tendulkar made 91 across days two and three. He also often resembled a nervous newcomer when Ryan Sidebottom was bowling with the second new ball on the third morning. Now, Sidebottom isn't a name you summon up when the game's greats come up for discussion. But in that Test, he took one of the greatest one-wicket hauls in history.
He bowled 72 balls to Tendulkar, who scored 19 off them. As many as 62 of the deliveries were dots. In an unchanged nine-over spell with the second new ball, he bowled six maidens. Tendulkar was rapped on the pads with vicious inswing, and beaten outside his off stump by balls that swung, seamed away and bounced. On a couple of occasions, edges fell short of the slip cordon. But at the end of it all, Sidebottom had nothing to show for his efforts.
Tendulkar's judgment of which balls to leave was impeccable, but that morning he really had the rub of the Trent Bridge green. Sidebottom didn't. On commentary, while Cheteshwar Pujara was batting on the second morning at Eden Gardens, Matthew Hayden spoke well of one of batting's great ironies – how the poor stroke gets rewarded on such pitches.
When you swish at thin air, you're missing the ball by a greater margin than you do when you edge it. But the more 'precise' shot often costs you a wicket, while the gross error does not. It lends legitimacy to the old pros' lament about being in good form and yet keeping the slip cordon busy.
What Pujara does have in common with Gavaskar, Tendulkar and Dravid is enormous patience. He doesn't mind ushering the ball through to the keeper, time after time. It might grate for those watching, many of whom are now used to more frenetic batting rhythms, but the man himself remains utterly unflustered.
He was scoreless for 21 balls on the first day, and then spent another 18 balls on eight. After facing 60 balls, he had 17. But by the time rain forced players off for what turned out to be the end of the second day's play, he had floored the throttle to get to 47 off 102 balls. Like all top players, Pujara intersperses these periods of meditative defence/disinterest with ruthlessness. Pretty much every poor delivery he got was scored off. When Dimuth Karunaratne came on, ostensibly to do what Sourav Ganguly once did to Kallis here back in 2004, he punished him for three fours in two overs.
Pujara didn't have a great county season with Nottinghamshire. There can be a tendency to assess such stints purely in terms of numbers. That's just nonsense. What the county experience does is expose you to a variety of conditions, especially in early summer. That can only improve you as a batsman, especially if you have the humility to accept that flaws remain.
The work he did this English summer was vindicated in conditions where Suranga Lakmal looked like a modern incarnation of Brian Statham bowling from the Old Trafford end that now bears his name. It wasn't always pretty to watch, but it helped India stay afloat. And most importantly, the luck went his way. In such games, you need it to.