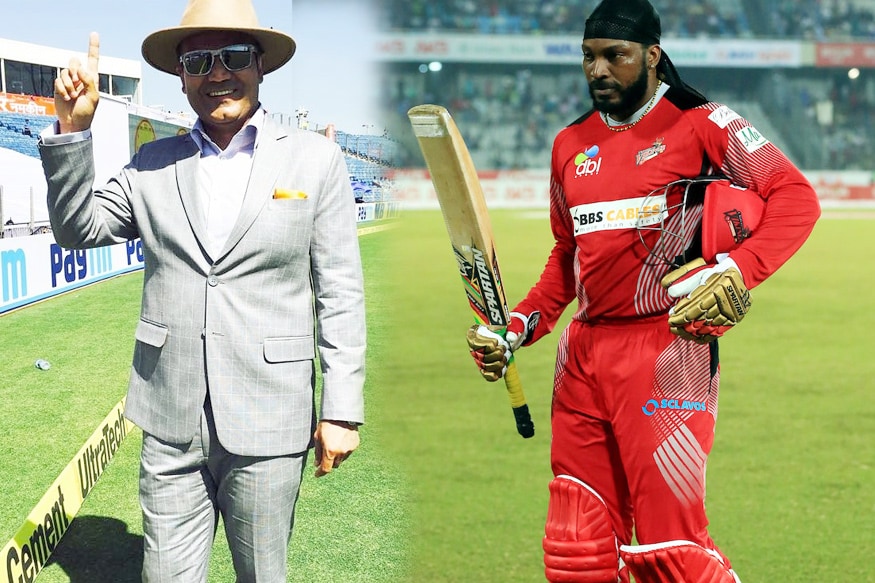 Chris Gayle has been seen demolishing any bowling attack on the field. But, the swashbuckling batsman is hardy known for being witty on social media platforms.
When it comes to being witty, former India cricketer Virender Sehwag tops the chart.
But, now Gayle seems to be joining the Sehwag club.
The RCB opener posted a photo on his Instagram profile with his teammate and Kerala batsman Sachin Baby.
Posting an image with his RCB teammate, Gayle wrote: "Chris & a Baby traveling."
Gayle had to sit out of RCB's third match of IPL 2017 against Kings XI Punjab, which they lost by eight wickets.