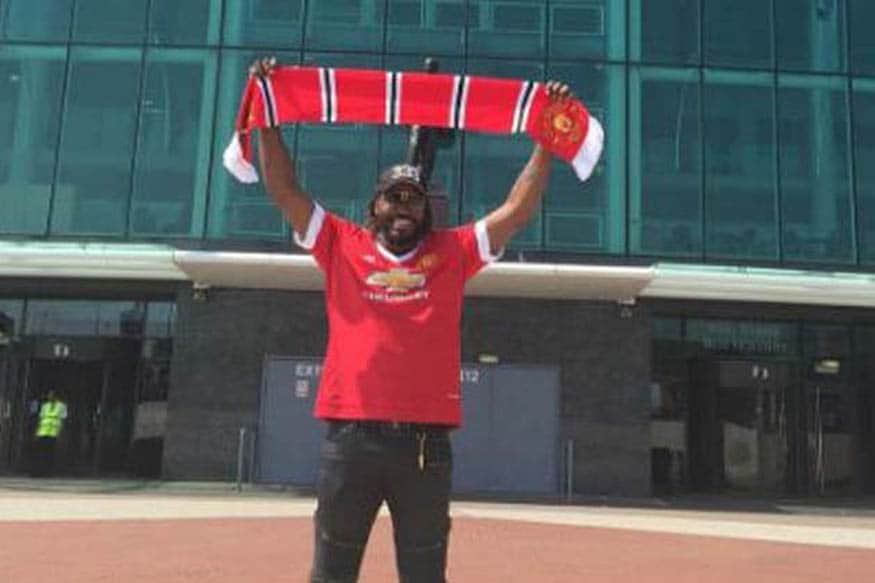 West Indies batsman Chris Gayle is regarded as one of the biggest entertainers in cricket world on field and off the field as well. Gayle, after the Indian Premier League, flew to England to play in the NatWest T20 blast.
Playing for Somerset, Gayle took time to visit famous Manchester United stadium Old Trafford. As a big Manchester United fan, Gayle paid a visit to Old Trafford and joked that he has been signed by United.
"Meeting went well with the new manager… once I get my terms then I will sign with @manchesterunited" he wrote with a picture on his Instagram account.