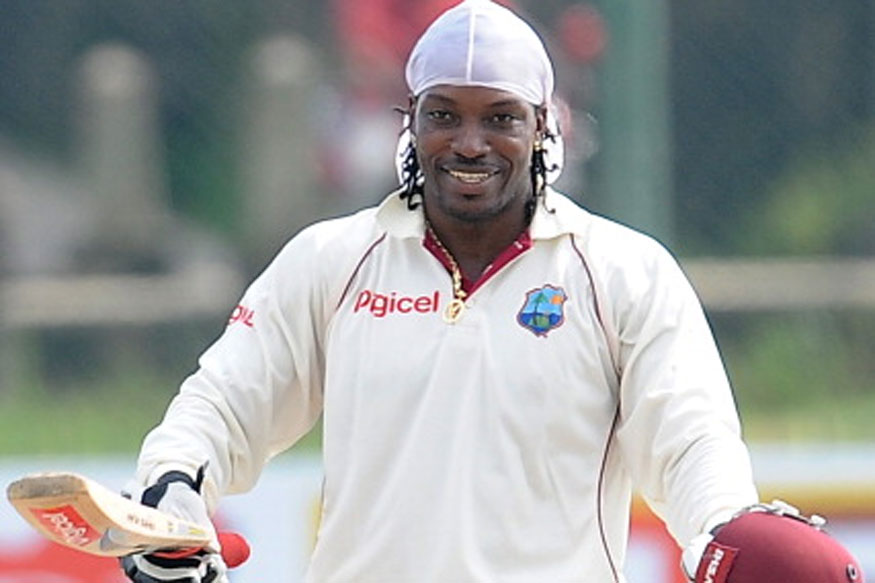 New Delhi: West Indies might have lost the third Test against England by 9 wickets, but skipper Jason Holder has made it clear that he doesn't wish to go for big names like Sunil Narine, Dwayne Bravo or Kieron Pollard in the Test team and feels that he has the best lot at his disposal. But one man who he would love to see return to the longest format is none other than Universe Boss Chris Gayle.
Speaking about the scenario wherein the West Indies Cricket Board has relaxed restrictions on players who pick foreign Twenty20 leagues over the domestic four-day competition, Holder said that having the likes of Narine or Bravo in the team was unlikely while he would love to have someone like Gayle at his disposal.
"Chris has probably hinted that he would like to play if he's fit enough. He's always said he would like to play. I spoke to him a while back. We would love to have a guy like Chris in our side. He brings a lot," Holder said.
Even though West Indies ended up losing the series 2-1, the huge consolation of the series for Holder's team was the way they bounced back from an innings defeat in the opener at Edgbaston to draw level days later with a five-wicket win in the second Test at Headingley.
That was just their fourth away victory, excluding matches against Bangladesh and Zimbabwe, in 88 Tests.
It was built on two hundreds from Hope, his first in Test cricket, and the 23-year-old Barbados batsman appeared to have come of age during this series.
"In the second innings we didn't bat as well as we would have liked," said West Indies captain Jason Holder.
"But Shai Hope batted extremely well and we have a lot of positives to take," added the all-rounder.
"Credit must go to James Anderson. He is a world-class bowler and I'd like to congratulate him on 500 wickets, but I want to urge our guys to keep going."