Chris Harris wants to be India's fielding coach
"I would certainly love to come over and help coach the Indian side in their fielding because it's probably one area that they could see some improvement."
Updated: March 14, 2015, 2:04 PM IST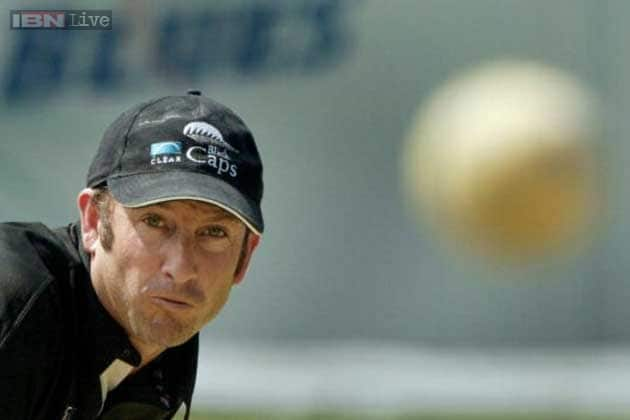 Mention the name of Chris Harris and what flashes before the eyes is a left-hander thrashing Australia in the quarter-finals of the 1996 World Cup or a cricket ball finding it difficult to beat a New Zealander in the point region.
But meet Harris 11 years after he quit international cricket, and you will find a man talking about pedicle screws and artificial knees with as finesse as describing why an LBW appeal was rightly overruled.
The New Zealand allrounder, who is in India as CNN-IBN cricket expert for the World Cup, works as a medical representative these days but won't mind a coaching job - specifically, India's fielding coach.
A cult figure in New Zealand cricket, Harris - veteran of 250 ODIs and 4379 runs in a 12-year career - redefined the art of fielding in the 1990s along with names like Jonty Rhodes, Ajay Jadeja and Guy Whittall. And he won't mind sharing his experience in a coaching capacity with an international team.
"I've done a little bit of coaching. I don't know if it's a dream, but I would certainly love to get involved with an international side in a fielding capacity," Harris told Cricketnext.
And he stressed: fielding coach only.
"There are so many great coaches now and most of the good coaches want to be head coach or bowling coach or batting coach. But I would love to have an opportunity to take one of the sides and work on fielding," the Kiwi said.
Being in India, he didn't miss sending a reminder to BCCI, in case the Indian board was looking for a fielding coach.
"I would certainly love to come over here and help coach the Indian side in their fielding because I think it's probably one area that India could see some improvement.
"Their batting is obviously quality and they have got some quality bowlers. We have seen that they can bat, they can bowl, but I think they can always work on their fielding," the former Black Caps player insisted.
When asked to reflect on the standard of fielding compared to when he used to play, the four-time World Cupper said it has considerably improved over the last decade.
"It's improving all the time, and we've seen that in this World Cup. There has been some brilliant fielding, but I think there are always those little things that you can do," he said, adding that attitude matters when it comes to becoming a world class fielder.
"To me, good fielding is about attitude, it's about wanting to be a good fielder. There are a lot of cricketers out there who hate fielding. So if you hate fielding, it's very hard to be good at something you don't like. So you try to encourage people to enjoy it more and realise how important fielding is. There's an old cliche in cricket: catches win matches. And I firmly believe in that," he explained before signing off.
---
---
Team Rankings
Rank
Team
Points
Rating
1
Australia
3028
116
2
New Zealand
2406
115
3
India
3085
114
4
England
4326
106
5
Sri Lanka
2454
91
FULL Ranking
Rank
Team
Points
Rating
1
England
5405
123
2
India
5819
119
3
New Zealand
3716
116
4
Australia
3941
109
5
South Africa
3345
108
FULL Ranking
Rank
Team
Points
Rating
1
Australia
6047
275
2
England
5959
271
3
India
9319
266
4
Pakistan
6009
261
5
South Africa
4380
258
FULL Ranking