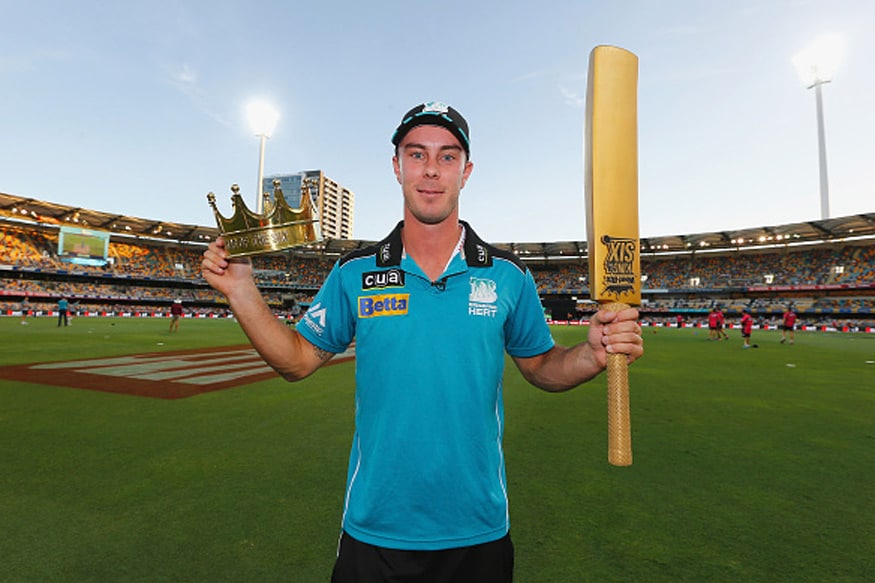 Australia big-hitter Chris Lynn wants to give head coach Justin Langer no choice but to select him for the ICC Cricket World Cup 2019.
Lynn, who has a sole ODI appearance to his name – back in January 2017 – is aiming to use the upcoming Australian domestic season and the Caribbean Premier League as a springboard to return to the 50-over fold for his country.
The 28-year-old batsman has been named vice-captain of Queensland's one-day side and wants an injury-free season to help stake his claim for Australia's World Cup squad in England and Wales next year.
"[Justin Langer] has expressed that the World Cup is there, but whether or not there's a spot for me is up to me," Lynn told cricket.com.au.
"[He said to] keep the body right, and don't give anyone any reason to say no to you. So the chance is there, but I've got to bang the door down with runs. It's as simple as that."
Lynn's focus is clear: score runs and catch the eye.
"If I get a World Cup spot then I'll have deserved it, and it will be awesome to be a part of.
"But cricket's a numbers game – you only have to look at the numbers to pick a side sometimes. I'll know myself whether I deserve to be there or not."
Lynn has suffered terribly with injuries over recent years – one of the prime reasons he's only managed one ODI and 10 T20Is for his country, but is upbeat about his current level of fitness.
"The last month I've been ripping into training and the body feels good," he added. "I feel like I've had the best preparation going into a tournament in a long time.
"I'm feeling mentally refreshed as well; I had a good break after the IPL. As everyone knows, I've missed a lot of cricket over the past four years, and been quite down at times, but I'm in a really good place at the moment and looking forward to playing again."