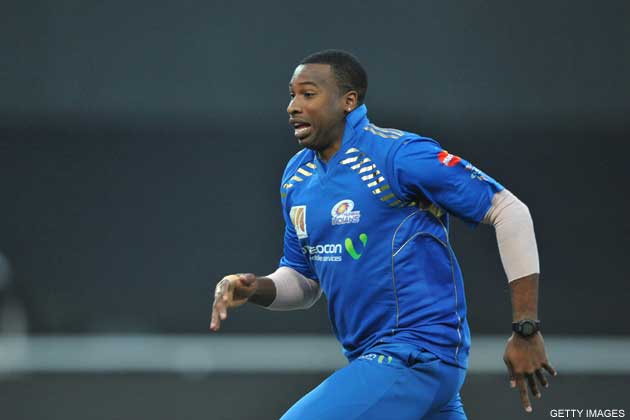 Port of Spain: Caribbean cricketers Kieron Pollard and Dwayne Bravo may just dump their home team Trinidad & Tobago in favour of their respective IPL teams Mumbai Indians and Chennai Super Kings for the upcoming Champions League Twenty20 tournament in India.
According to chairman of the Trinidad and Tobago Selection Committee Dudnath Ramkessoon, the Trinidad and Tobago Cricket Board (TTCB) officials will be meeting both players to enquire about their status for the lucrative Twenty20 tournament.
Chennai Super Kings and Mumbai Indians will be playing in the Champions League by virtue of being champions and third respectively.
"The cricket board will have a meeting with Mr Bravo and Mr Pollard about their status for the Airtel Champions League.We need to know what are their contractual obligations and if they will be allowed to play for Trinidad and Tobago," Ramkessoon was quoted as saying by 'Newsday'.
The Trinidad & Tobago team may have to play the CL T20 qualifier that will also involve champion T20 teams from Sri Lanka and New Zealand along with a fourth IPL team. With both Pollard and Bravo having lucrative deals from their respective IPL teams, the TTCB now wants the duo atleast play in the qualifiers if their contract permits.
"The matter concerning Bravo and Pollard must be closely examined. If we have to play in this qualifier we my know if they will be allowed to play for us and then they may join their IPL team. Right now we have gotten no word from the organisers about the qualifier so we are just preparing for the tournament in September," stated Ramkessoon.