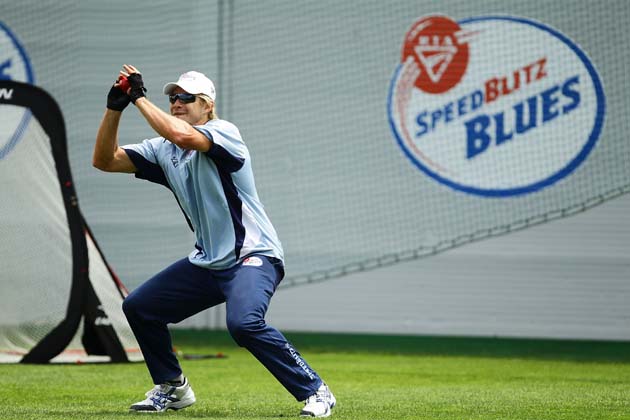 Chennai: Veteran New South Wales pacer Stuart Clark on Saturday said his team's openers David Warner and Shane Watson are due big knocks in the Champions League Twenty20 and is hoping that these innings come in their remaining two group matches.
New South Wales are placed fourth in the five-team Group A in the Champions League Twenty20 with two points and have to win their remaining two group games to be in with a chance of making the semifinals.
In both their group matches so far, NSW openers Warner and Watson have thrown away their wicket after getting starts, following which the Australian side has struggled in the middle overs.
"The game is what it is. You have got to get one more run than (the opposition) and the wicket isn't conducive to batting all the time. So from a batting point of view, we'd have liked to seem them get a few more runs and some of the guys (who) got in to go on and made a big score of 70 or 80 or something like that.
"But you could also say that they are probably due a big score and win us a couple of games," Clark said at a press conference here.
"Someone like David Warner or Shane Watson, both made more than 30 in either game but threw their wicket away. If one of them goes on and (makes a big score) then we'll probably win the game. I think it's a question of them taking control of the game and taking the game away from them.