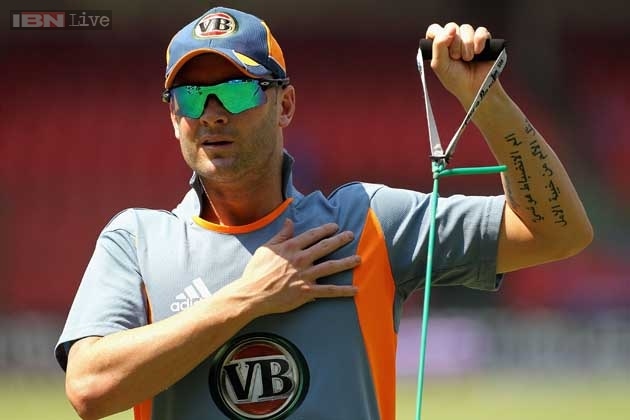 Sydney: Australian captain Michael Clarke is suffering from a fractured shoulder stemming from the barrage of bouncers he faced during the third Test against South Africa, it was revealed Monday.
Cricket Australia said the injury has forced him out of the domestic Sheffield Shield final this weekend.
"Michael Clarke was injured as a result of being struck on the left shoulder during the third Test against South Africa in Cape Town," said Australian team physiotherapist Alex Kountouris.
"We have since done a series of scans that have demonstrated a fracture near his shoulder joint. "We expect that this will heal with a period of rest."
Clarke was hit on the forearm, elbow, shoulder and helmet in a fierce spell of short-pitched bowling by Morne Morkel on the first day of the third Test in Cape Town earlier in March.
He went on to make an unbeaten 161 and Australia won the series 2-1.