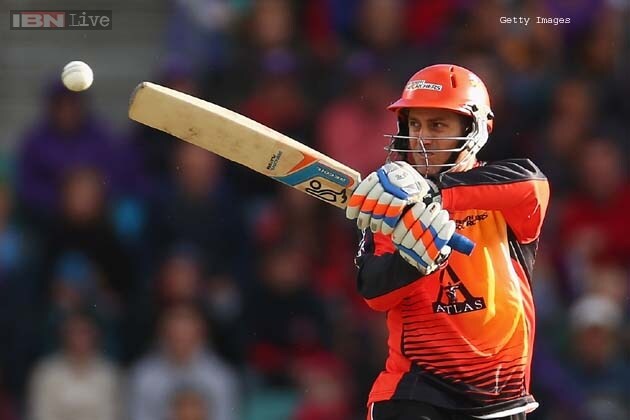 Jaipur: Australian batsman Simon Katich says the level of competition in the Champions League Twenty20 is far better than what he has seen in the Big Bash back home.
Katich's Perth Scorchers were knocked out of the CLT20 on Sunday after defeat against Rajasthan Royals.
The left-handed batsman said India was a tough place for the new-comers in his side and the lessons learnt here will help them do well in their domestic league.
"Hopefully we'll get a fair bit of this before the Big Bash. We've seen how big the standard is here form the Big Bash and it's a different ball game. We're gonna have to try harder in the next few days," Katich said.
"It has been tough learning things here. We are a young group it is a tough place for the youngsters but I am hopeful that they got useful experience," added Katich, who was leading a depleted side.
"Our performance was not up to the expectations but we would improve when back home we are joined by the seniors who were not here for various reasons," he said.
Talking about the match against the hosts, Katich said batting let them down.
"We are learning the hard way, we didn't get many partnerships going and were about 50-60 short there. Our bowlers tried their best but nothing worked. We presented four caps the other day and that in itself is tough."
Katich felt that Rajasthan Royals and Chennai Super Kings are strong contenders for the title this year.
"They (RR) are playing really good and have a very balanced team. Each of their players knows his role and conditions here suits them. Chennai Super Kings too are fantastic team and I feel both of them are strong contenders for the title and when they face each other it would depend on the day who wins," said Katich.
First Published: September 30, 2013, 11:23 AM IST