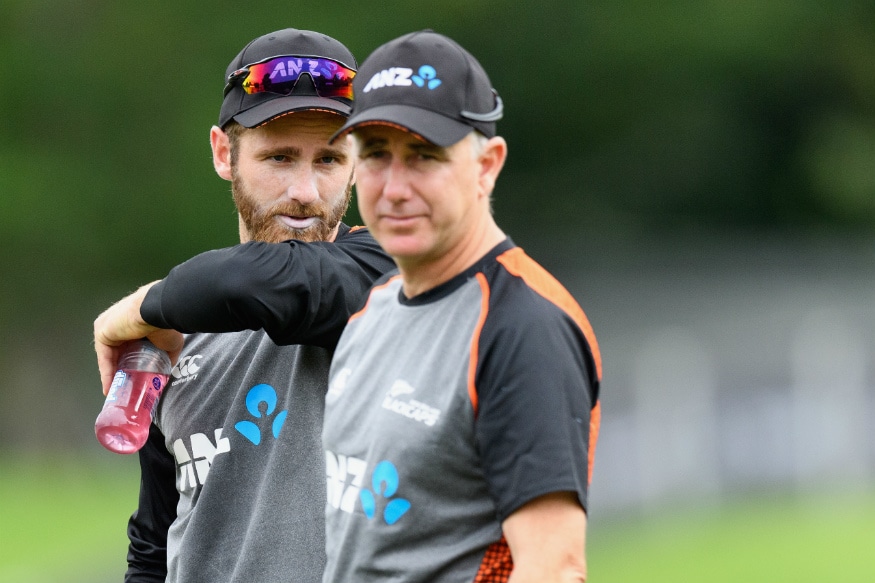 New Zealand thumped Bangladesh 3-0 in the recently concluded One-Day International series, but head coach Gary Stead said he would like to wait till the World Cup to know if his team has made any improvement since the 4-1 series loss to India.
"India obviously exposed some areas that we wanted to keep brushing up on and the brutal truth of it is until we play those guys again we don't [know if we] learned that lesson or not," said Stead.
"Without being disrespectful to Sri Lanka or Bangladesh, they weren't quite at the same standard as a really top Indian team is."
The BlackCaps outclassed Bangladesh by 88 runs in the third and final ODI to complete the whitewash but that didn't stop Stead from voicing his displeasure over the quality of fielding.
"I was disappointed a little bit today in our fielding," said Stead.
"And I think that's just an attitude thing. Sometimes when you take early wickets it's easy to just let the game drift a wee bit and I think that just comes back to personal pride and attitude.
"If we really want to challenge the top teams I think we've got to get better than that."
With the World Cup just three months away, Stead asserted that the composition of the BlackCaps squad is almost complete.
"It's pretty close," Stead said. "There's still a couple of months of cricket left before we finalise the team and you never know what can happen with injuries.
"I think we're pretty close to what we want and I think we'll have some quality people who don't make our team who will be on the reserve bench, hopefully being ready to go.
"As a selection unit, myself and [selector] Gavin Larsen will sit down and see when we want to name that [squad] because we also want to have clarity to the players that are going away to the IPL to make sure they are really sure on where we see them sitting."
Stead also had some reassuring words for Colin Munro, who has struggled heavily of late in the 50-over format. The left-hander has only managed one fifty-plus score in his last 17 ODI innings.
"Cricket's a game where people will fail from time to time and perhaps not get the results that they want," Stead said.
"But again if I look at the batting unit and how we went and what Colin was trying to do out there, we understand that and I guess when you understand it more there's a little more leniency about the role and what he's trying to do out there."