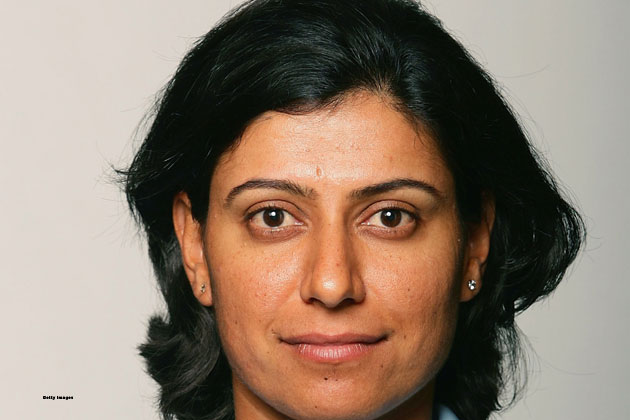 Kolkata: Having been stripped off captaincy and also dumped from the side, a livid Anjum Chopra held current Indian women's team coach Anju Jain responsible for her unceremonious exit from the side.
The veteran batswoman, in no uncertain terms, pointed finger at her one-time team-mate Jain who, she said, held a "grudge" against her since 2003.
Chopra was dumped after series defeats against West Indies and Australia.
"It seems Anju still has the grudge that I was made the captain ahead of her in 2002-03. Probably, she is taking her revenge now. Or else, how does one justify that only captain is dropped after a failure but all everyone else remain same?" Anjum, who has now been replaced by Mithali Raj, told PTI during an interview.
"The 'rotation policy' of captains is also a move to create a rift among us. We are like a family but, by rotating the captain's hat every now and then, they are making a mockery," Anjum alleged, referring to three captains being changed over the last six months.
Jhulan Goswami was sacked in January after a third-place finish in a quadrangular series, and then Anjum, who made comeback after two years, lost her top job after series defeats against West Indies and Australia respectively.
Anjum also revealed that some members of the selection committee told her to support their decision to drop Jhulan but the left-handed batswoman claimed to have put her foot down.
"That (dropping Jhulan) was the most ridiculous suggestion. I asked the selector who would lead the attack if Jhulan was dropped (from XI)? Agreed she went wicketless in the ODI series (with 0/106 runs from 3 matches at 5.04 economy) but I had no choice. There was nobody else to lead the attack."
Anjum said that there may be people in the women's cricket set-up who don't want Jhulan, who has 138 ODI wickets, to reach the coveted landmark of 200 scalps.
"Probably, there are some who do not want Jhulan to reach the 200-wicket mark. This may be the only reason. Otherwise, why was she removed from captaincy? They want to demoralise her (Jhulan) so that she performs badly and then face the ouster," alleged Anjum.
"I don't have a fight against anybody. I just want our cricket to improve. But what is happening around us is not at all constructive for the women's cricket," said Anjum.
Asked whether her fitness was a concern, the 35-year-old retorted back, "Nobody can question my fitness. I'm one of the fittest players in the side."
Anjum further said that she had expressed her concerns in a missive to the selection committee chairman Gargi Banerjee who is yet to reply, more than a month after it was sent.
The selection committee chairman is presently accompanying the team in England and was not available for a comment along with other selectors.
Anjum further asked how can the chief selector accompany the side as a manager.
"BCCI certainly does not encourage the selection committee chairman to travel with the team. But here they have their own set of rules."
None of the selectors were available for comments but West Zone convener of the women's cricket committee of BCCI, Anjali Pendarkar, said: "I'm no one to comment on selections matters. But they are experimenting ahead of the World Cup."