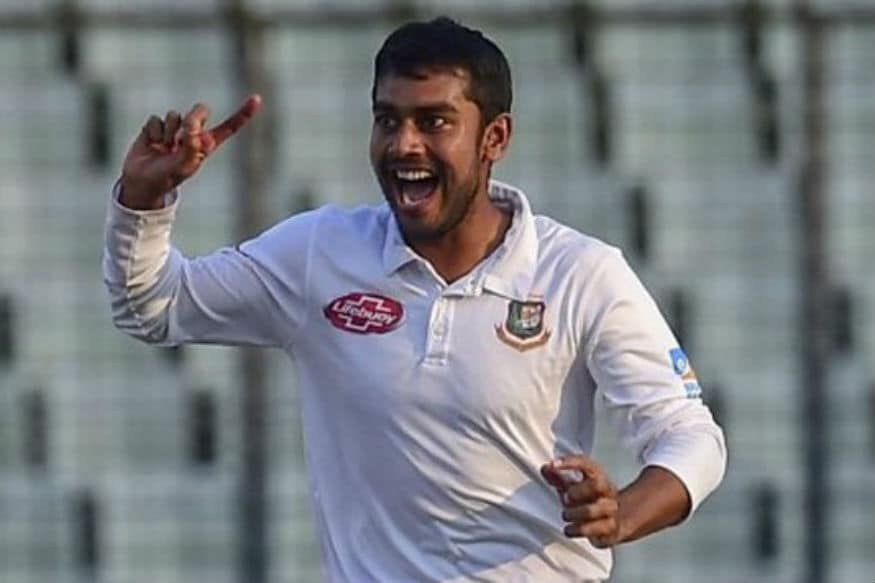 Hosts Bangladesh have the upper hand against the visitors Zimbabwe in the series deciding second Test in Dhaka and Mehidy Hasan believes it is absolutely essential bowl good lengths on the final day if they want to wrap up the win.
"The match is currently on our side," Hasan said after the day's play. "If our bowlers could bowl good lengths, then the match will be in our favour. We have given them nearly a 450-run target. We have picked two wickets as well. There is a full day and three sessions remaining.
"We thought that if we gave them four sessions to play, that would be enough for us. We had a plan and it had been executed well and we want to do the same tomorrow."
Hasan also defended the team's decision to not make Zimbabwe follow-on, saying that it was done to avoid any risks in the match. Already possessing a lead of 218 runs on the fourth day, Bangladesh decided to bat and put Zimbabwe out on the field again.
"We had two-days left. They were trailing by 200 runs. We always wanted to see the opposition batting in the last innings and we should avoid it," he said.
This is Test cricket and anything can happen. We might have got a target of 100-150 runs if they had batted well while being in the follow-on. Why should we take any risk? We tried to have them bat in the last innings.
"Many things can happen on the final day - the wicket may breakdown, it may start turning, the fall of quick wickets... we wanted them to take the risk. We wanted to play risk-free cricket."
Meanwhile, Zimbabwe coach Lalchand Rajput said that his team have not conceded defeat yet, and that "anything could happen" on the last day of the match.
"Cricket is a game of uncertainties. You never know what will happen. It just takes one or two big partnerships," he said.
"It's happened. If you look at the earlier games like Pakistan-Australia, they really saved a Test match. Khawaja batted the whole day. So we hope somebody stands up and bats a session, because it's just a question of three sessions.
"So if you can bat one session, then slowly we can (do it). But we'll be positive, and hopefully we can save the Test match."
Zimbabwe currently need 367 runs to win on the last day, with eight wickets remaining. If they manage to keep the Bangladesh bowlers at bay on Day 5, it would be Zimbabwe's first Test series win since 2011.