Coronavirus Pandemic: Delhi Government Says No to Hosting IPL Matches Due to Virus Scare
According to the IPL schedule, Delhi are scheduled to host their first game of the tournament on March 30 against Kings XI Punjab.
Updated: March 13, 2020, 5:22 PM IST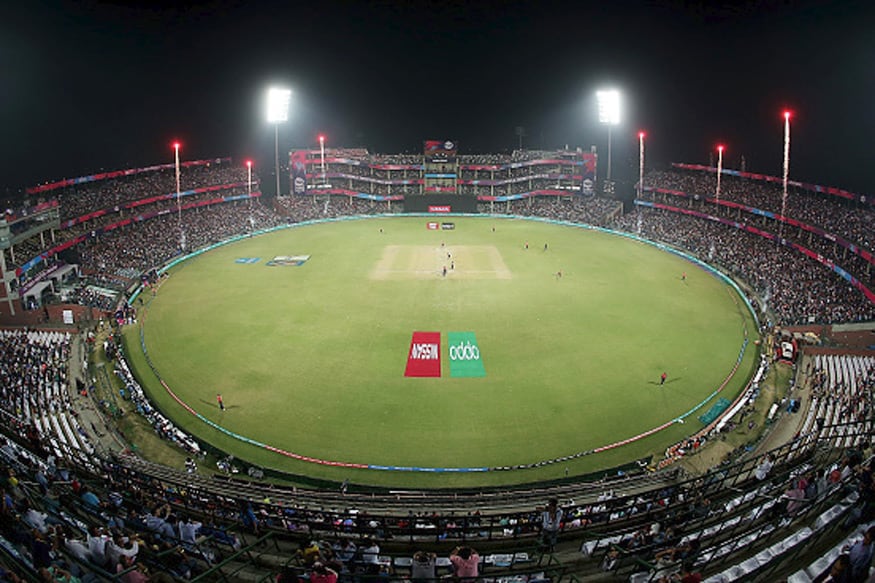 The Delhi government on Friday announced that it will not allow the IPL to host matches in the city this season due to the coronavirus scare.
Delhi becomes the third state after Karnataka and Maharashtra to raise concerns about hosting IPL matches. The BCCI subsequently announced that the tournament has been suspended till April 15. It's not yet clear if the Delhi government will allow IPL games in the city after April 15.
Delhi's Deputy Chief Minister Manish Sisodia, in a press conference held to address the coronavirus pandemic, said sports activities, seminars and conferences will not be organised here until further notice, and asked people to maintain social distancing to prevent the spread of coronavirus.
"We have decided to ban any sports activity where people will gather in huge numbers like IPL. Social distancing is important to curb the breakout of coronavirus," Sisodia said.
The Delhi government ban is specific to sports events that will see gatherings of 200 people or more, and comes a day after Chief Minister Arvind Kejriwal's government ordered the closure of all schools, colleges and cinema theatres in the city till March 31.
The BCCI responded by listing the alternate venues that could play host. Delhi is home to the Delhi Capitals franchise.
"Lucknow has been wanting to host IPL matches for a while now. If it's a closed door tournament, it really doesn't matter where it is played," a BCCI source told PTI.
#BREAKING | Delhi government cancels IPL over #CoronavirusPandemic. Manish Sisodia says that no matches will be held in Delhi. #COVID_19

Follow live updates:https://t.co/ZWjQcKtGrz pic.twitter.com/Ve1bv0u7DJ

— News18.com (@news18dotcom) March 13, 2020
Delhi Capitals are scheduled to play their first match of the season on 30 March against Kings XI Punjab, at home.
The IPL is scheduled to begin on March 29 with defending champions Mumbai Indians hosting Chennai Super Kings in Mumbai.
The Ministry of External Affairs, on March 12, advised against conducting the 2020 edition of the IPL but maintained that the right to call off the tournament rests with the organisers.
"We advise against conducting the IPL but the final decision lies with organisers," the MEA had said in a statement.
The government issued an advisory with a ban on all existing foreign visas, except a few categories like diplomatic and employment, till April 15 in the wake of new positive cases of novel coronavirus in the country.
No foreign player will be available for this year's IPL till April 15 due to visa restrictions imposed by the government to contain the deadly novel coronavirus outbreak, a top BCCI source told PTI on Thursday.
---
---