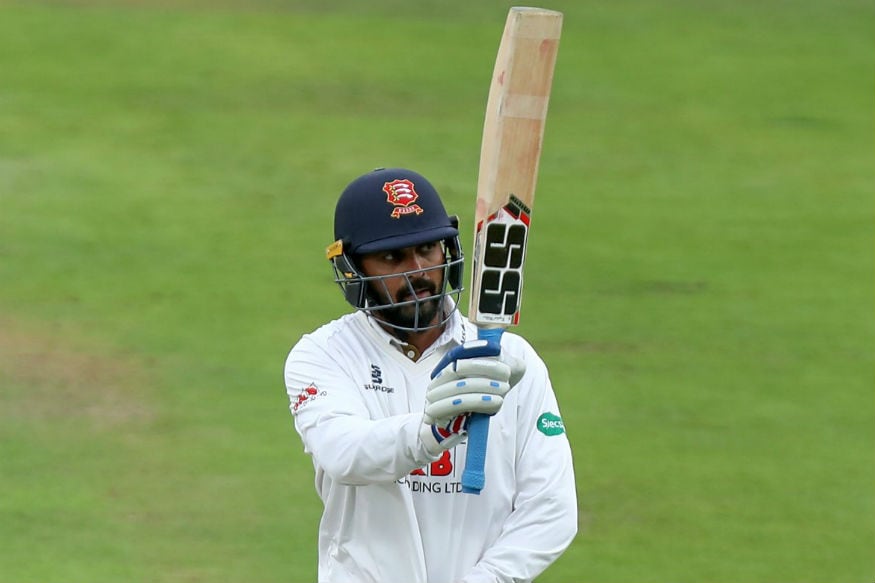 After a terrible tour of England where he was dropped after the second Test, Indian opener Murali Vijay will hope to make amends on the tour of Australia. According to the chairman of selectors MSK Prasad, the Tamil Nadu batsman has been picked due to his good form for Essex, while the right-handed batsman insists his County stint was not aimed at making a Test return.
Vijay played three matches for Essex and scored 56, 100, 85, 80 and 2. The Tamil Nadu man told reporters during a Ranji Trophy match last week that he had not reworked his technique either.
"More importantly, I should keep faith in myself," Vijay said when asked if the team management's show of faith in taking him to Australia was a confidence booster. "I never went to county cricket to get back in the team. I just went to play some cricket, and I thought it was the ideal time for me to go and explore county. It happened that I could perform and give myself a chance."
Barring a century against Test debutants Afghanistan earlier in the year, Vijay has played five Tests this year and managed to score just the 128 runs. The poor scores though do not bother Vijay too much and he believes that it is more about finding the mental balance than technique that has been the problem.
"There wasn't any adjustment," he said. "It was a great experience because it wasn't easy. I should thank Essex for having me and giving me an opportunity to play the way I wanted to. We had a crucial three matches, and it really motivated me. I could step up and contribute, so I was happy to gain some experience there."
While the tours to South Africa and England saw the Indian side ignore the need for warm-up matches, several Test regulars are going to be part of an India A side that will play a four-day match against New Zealand A beginning November 16th Mount Maunganui. That will be followed up with another four-day contest in Sydney before the first Test in Adelaide begins on December 6.
On India's previous tour of Australia, Vijay scored close to 500 runs with an average of 60.25 and is happy that there will be time to get used to the local conditions on this tour.
"For me it's a mental game. It's never been a question of my ability. This time we have planned pretty well. We are going a little early and we are going to get a few practice games as well in Australia before we play the first Test match. That will be ideal for us. Hopefully our boys can gel as a team and put their best foot forward.
"Any international game is more of a mental game than about the attack or conditions. For me it is about keeping myself in a clear state of mind during practice and preparation. It's helping me out every game I play. It's just a matter of time where I can get a big one."
Vijay understands that conditions in New Zealand and Australia will be different, but nonetheless is happy to be playing a match for India A as it will help get some "match practice and get some runs and be in the best form I can be."
The right-hander noted that to succeed Down Under it will be crucial to ensure the opposition bowlers don't dominate them and find their rhythm. "You can't give bowlers the opportunity to settle down on their lengths. And especially a bowler of his calibre, you've got to be on top of the game all the time. Nathan Lyon and me had a good competition going, so I like to take up the challenge. Get some runs and put him on the back foot."