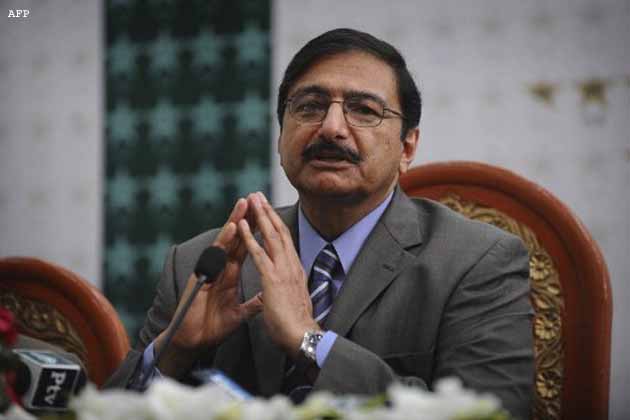 Karachi: The Islamabad High Court (IHC) has once again restored Zaka Ashraf as chairman of the Pakistan Cricket Board (PCB).
Judge Noor ul Haq put aside a notification issued by the Prime Minister in February under which Ashraf was removed as chairman and a 12-member management committee was set up to run cricket affairs under Najam Sethi.
"We have heard about the judgement by the IHC. We are awaiting a copy of it after which we can make a comment," the PCB's legal adviser Tafazzul Rizvi told Reuters on Saturday. Rizvi said four court petitions had been filed against Ashraf's removal and against the government's appointment of the committee.
Ashraf welcomed the court decision.
"There was a smear campaign launched against me by the current set up and I was removed illegally by the government as I was properly elected as chairman," he said. The court also reinstated 38 board employees who had filed petitions against their dismissals by the Sethi-led committee. Since last year the board has seen a plethora of changes in the role of chairman.
In May 2013 the IHC removed Ashraf, terming his election illegal. The government then appointed Sethi as caretaker chairman before the IHC restored Ashraf as chairman in January.
Earlier this week Sethi announced Pakistan and India would play six bilateral series between 2015-23.
The neighbours have not played a Test series since before the deadly 2008 attacks on Mumbai which the Indian government blamed on militants from Pakistan.
Sethi has also recently appointed former captains Moin Khan as chief selector and team manager and Waqar Younis as coach while former Test legspinner Mushtaq Ahmed was named as spin bowling coach.