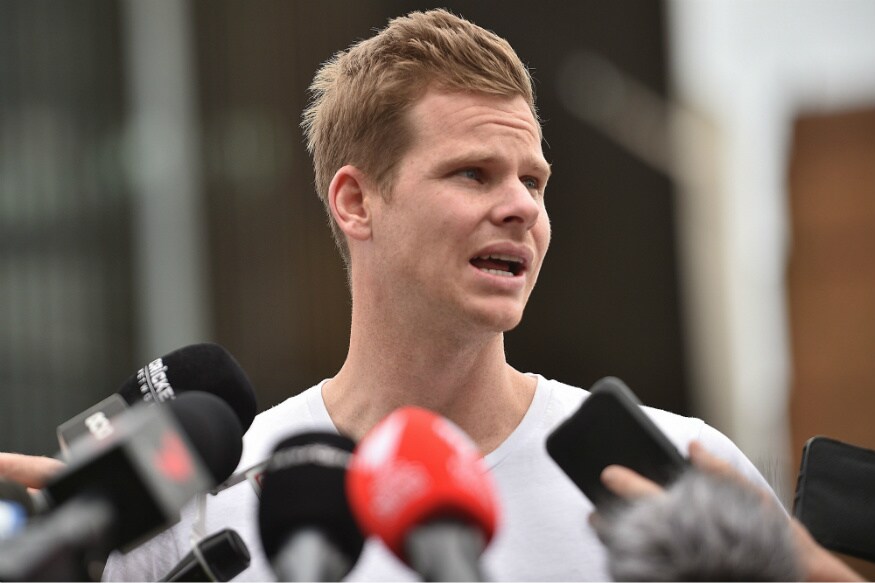 There may be no 'i' in team, but there are two in miscalculation. And the two 'I's in that word this week were Cameron Bancroft and Steven Smith, both of whom used interviews with Adam Gilchrist, aired on Boxing Day, ostensibly to attempt some sort of contrition for their roles in the Cape Town ball-tampering scandal. They quickly discovered there are also two 'i's in "Not your moment, get off the TV, just let the boys play and don't spoil Boxing Day".

To say that the interviews were poorly received would be an understatement – particularly in the case of Bancroft. The reasons for this were several. One, they were seen as unnecessary distractions from the biggest day on Australian cricket's calendar. Two, the interviews told us nothing new in any case. Three, both men seemed keen to shift blame as much as take it. It was less mea culpa than mea modicum culpa.

Particularly hard to stomach was Bancroft's assertion that he "didn't know any better" when David Warner suggested Bancroft use sandpaper on the ball.

"I just wanted to fit in and feel valued," Bancroft said. He went on to say that his decision was "based around my values, what I valued at the time and I valued fitting in".

This was a bizarre admission – that he sandpapered the ball because of his values. Most people would say they valued fair play.

Smith was more circumspect, but he did allude to former Cricket Australia CEO James Sutherland and high-performance manager Pat Howard telling the team "we don't pay you to play, we pay you to win" after Australia's thrashing at the hands of South Africa in Hobart in 2016.

"For me that was a little bit disappointing," Smith said. "We don't go out there to try to lose games of cricket, we go out there to try and win and play the best way we can."

Reaction to the interviews was swift and strong.

"Just dumb to do the interviews. What were they thinking?" tweeted Dean Jones. "Just be quiet, do your time. Practice hard and quietly get your spot back."


My thoughts on the Steve Smith and Cam Bancroft interview.
1. Just dumb to do the interviews. What were they thinking?
2. Just be quiet, do your time. Practice hard and quietly get your spot back.
3. If they get a 100, don't carry on. Just raise your hand and move on.

— Dean Jones (@ProfDeano) December 26, 2018



"I was disappointed with a few things and I don't think he had to say some of the things he had to say," Ricky Ponting said of Bancroft on the Seven Network. "Even the way he presented himself in that interview ... he's trying to rebuild his brand and that sort of thing, and I think some of the things he's had to say have actually done more damage to his brand."

"There is a strategy behind Steve Smith and Bancroft, and Dave Warner's off the radar at the moment," Michael Slater said. "In terms of a respectful comment on Dave Warner, there's been none of that."

The public reaction has been similar. Bancroft and Smith both enjoyed some public sympathy after the events in Cape Town, but neither man has done himself any favours here. It has led to a topsy-turvy situation in which Warner, who has generally been seen as the villain of the piece, has actually won some public respect simply by shutting up and staying out of sight.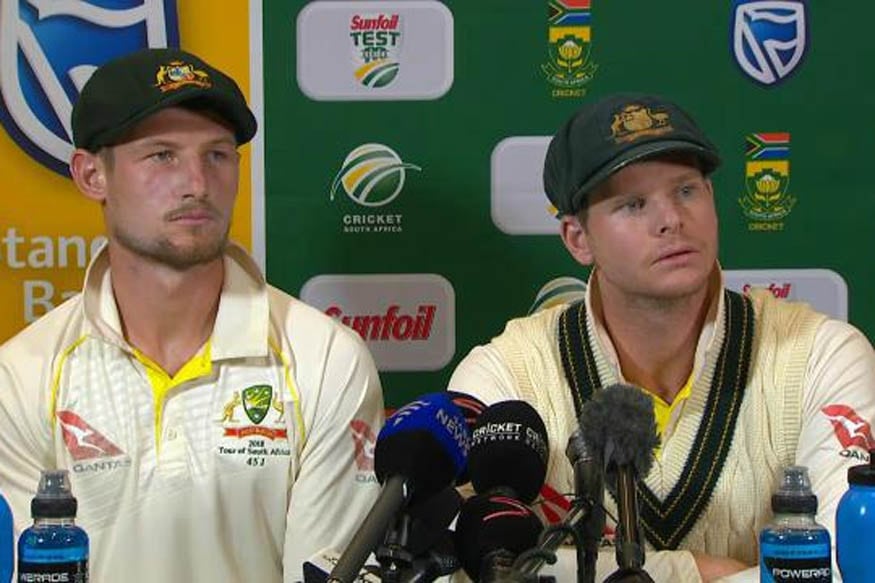 (Cricket Australia)

The reality is that this situation is complex. Bancroft is now being accused of "throwing Warner under a bus", yet if the events happened as described, is it not reasonable to argue that Warner threw Bancroft under a bus in Cape Town, by asking the Test rookie to perform the illegal action? On the other hand, it's not as if Bancroft was some teenager in his first season of professional cricket – he was a 25-year-old with 75 first-class matches to his name. He knew right from wrong.

On yet another hand, it was revealing that Bancroft also said in the interview that had he not used the sandpaper, he would have gone to bed feeling like he had let his team down. But was it revealing about Bancroft himself or the leadership and culture within the side at the time? It should not be forgotten that an Ethics Centre review found within the Australia team a culture of "winning without counting the costs".

What is undeniable is that in attempting to distance themselves from the ball-tampering scandal, all Bancroft and Smith have done is drag it back into the spotlight – and themselves with it. It should be noted that the interviews were not isolated media appearances.

In the West Australian newspaper last week, Bancroft wrote a letter to himself in which he revealed that he almost gave up cricket for yoga teaching in the aftermath of the scandal. Smith, meanwhile, gave a press conference in Sydney last week and has been seen in TV advertisements for Vodafone in which he outlines his remorse. And all along, Warner has barely been heard of or seen. Presumably they each have their individual strategies for restoring their reputations – and given the reaction to the Boxing Day interviews, Warner's seems the soundest.

Bancroft could be back in action in the BBL on Sunday this week, after the end of his nine-month ban, but Smith and Warner's year-long suspensions will not expire until March. Whether they find their way back into the Australia side for next year's World Cup and Ashes tour remains to be seen. It will be a fascinating team dynamic if so.

But for now, there is a Test match going on. Not just any Test but the Boxing Day Test, the biggest annual event on Australian cricket's calendar. And not just any Boxing Day Test, but a critical one to the outcome of the series, currently locked 1-1 between Australia and the world's No.1 side, India. Maybe it's time to focus on the cricket.



First Published: December 28, 2018, 8:18 AM IST