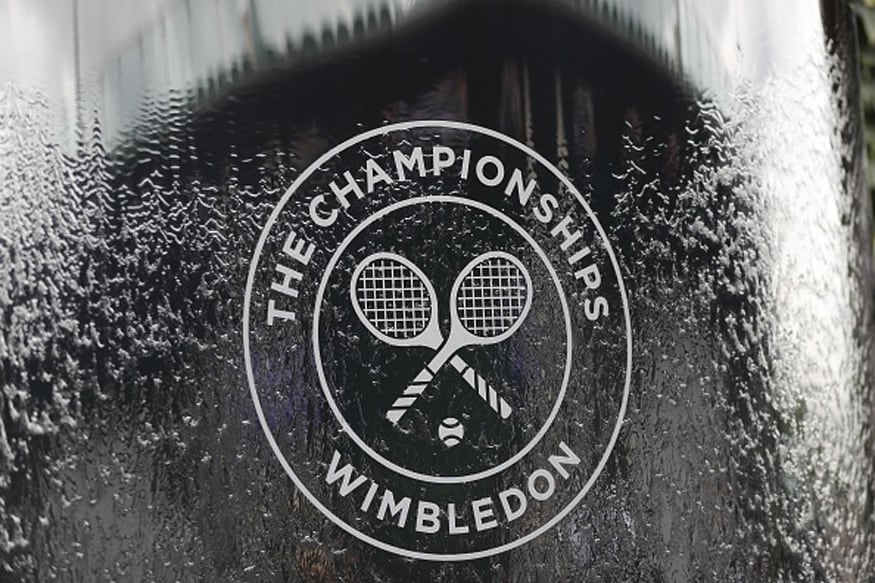 Alan Wilkins or 'Wilkinson' as he is often called in India remains one of the most popular voices in sports broadcasting. He has covered some of the biggest sporting tournaments in the world, right from the Cricket World Cup to Wimbledon.
He is one of the most recognizable faces in India and thus it was no surprise to see the bookshop buzzing as he signed copies of his recently published autobiography peculiarly titled 'Easier Said Than Done, Published by Roli Books'
Wilkins discusses his journey from being a county cricketer to a multi-faceted sports broadcaster in the book. He sat down exclusively with Cricketnext, as he talked about his latest release and the evolution inside the commentator's box, back from when he started in mid-80s to now, where in the age of social media, the fans always demand more and more.
The title 'Easier Said Than Done' really stands out, could you tell us the reasoning behind it?
It took me a lot of time to single-down on the title, in my computer, while writing down the book, I had thought of No Shoulder No Cry. In fact, still all the drafts are saved by that name only. However, my publisher in UK didn't like it as much. Then, we went through a lot of titles but he kept knocking everything back. So, over the phone we were having a conversation and I said, you know it's easier said than done and just like that we had the title. But I still like No Shoulder No Cry and who knows, I might have a sequel by that name.
You had an impressive county career which was cut short by an injury. Looking back now, are there any regrets?
The injury happened when I was 28, which is young for a cricketer. I had two good seasons with Gloucestershire and I was beginning to feel I could go onto the next level which was international cricket. In my third year in 1982, I didn't bowl a ball due to my injury. My rehab wasn't managed well enough and when I came back with Glamorgan, I was never that effective as a bowler. I had two years of contract with Glamorgan left when I decided to move. But considering the career I have had as a broadcaster, I have no regrets.
Did broadcasting come as a natural progression to you or did you look other avenues like coaching as well?
Somehow, I never saw myself as a coach. I enjoyed coaching youngsters and did some work with boys & girls but I just saw my future in radio, not even television. Then in January 1984, SABC offered me a job as a sports reporter in Johannesburg and I knew the people working there, so I didn't have to think much and took the opportunity.
What are some of the changes you have seen in sports broadcasting over the years?
It is certainly more relaxed now, players have a quicker transition from being a cricketer to inside the commentary box.. Some find it quite straightforward or some might take a little bit longer. With satellite television and social media, we know these people more. The modern-day commentary box is more relaxed and broadcasters are now focusing on bringing in different types of personalities
With social media and advancing technology, where do you see the future of sports broadcasting going?
The cameras are getting closer to the action. For example, in rugby you have cameras that are going to dressing room at half-time. Sometimes I feel it's going too close, players need privacy and also dressing room remains the inner sanctum. Privacy is becoming lesser and lesser, I feel there is a very fine line between broadcasting and privacy, which needs to be kept in mind.
Considering cricketers are often treated as demigods in the country, does that make you job tough as a broadcaster?
Asian teams are followed religiously but still have to do your job and call it as you say it. My job is to facilitate a conversation. One should never be scared with airing a view point. Every cricketer hates criticism, but it comes with a job. It's like having a bad day at the office. I don't mind speaking with a player personally if required to explain my viewpoint, but still one shouldn't be afraid to speak his mind.
You're one of the few broadcasters who covers a variety of sports, how easy is the transition and what is the key behind it?
Preparation required is huge, it's a big cornerstone of being multi-faceted. Earlier, there were no mobile phones, no internet so the preparation involved was arduous and you had to contact sporting bodies for information, you wouldn't get much but you had to write to them. I have still have tons of handwritten files and notes. I am still more of a pen and paper guy as that helps me retain something for longer period.
Which sport do you enjoy the most to cover?
I love the variety I get. Sitting with Vijay Amritraj at Wimbledon is a pleasure. I enjoy watching Wimbledon and sitting with him is a privilege. Though I am doing a lot of cricket these days but nothing is better than a fortnight at Wimbledon. For me, that remains the standout in the sporting calendar.
Roger Federer winning Wimbledon or Virat Kohli lifting the World Cup in England, which event would you like to be a part of?
That's a tough one. Virat is 29 and still has a few years in him. Roger meanwhile is already 37, so he doesn't have many years in him. So my vote would go to Roger at Wimbledon. I am sure if you ask Virat, he would say the same thing, he is a big Roger Federer fan.