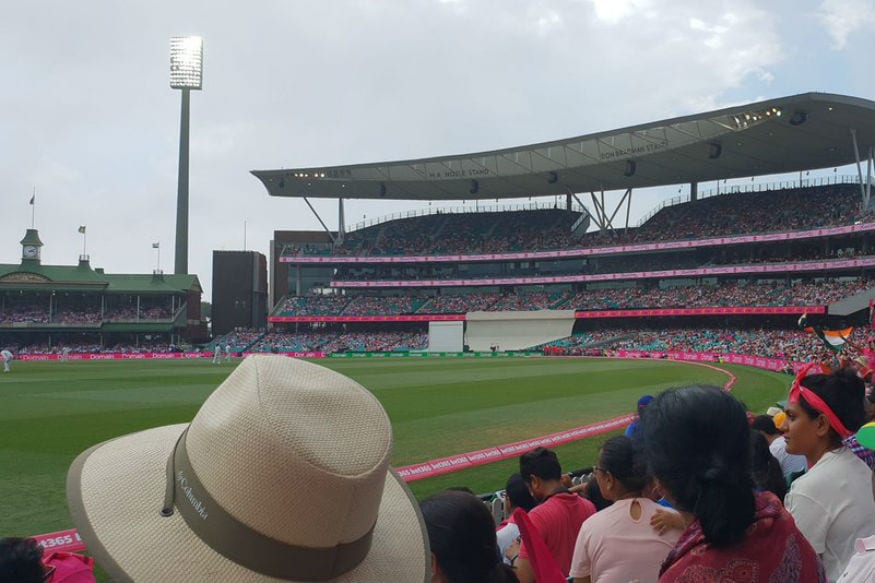 The traditional New Year Test at the Sydney Cricket Ground is in danger of multiple disruptions due to the bushfires that has been raging through New South Wales, according to a report in Cricinfo.
Australia are scheduled to play New Zealand in the third Test of their on-going three-match series in Sydney.
An AQI of 300 and above falls in the 'hazardous' level and is when ICC guidelines say umpires can consider suspending play, and Sydney has been covered with thick smoke for a number days.
"We hope not, but potentially," Peter Roach, CA's head of cricket operations, said of the Test being possibly halted.
"What we've seen in Sydney and Canberra is that it comes to a point where it becomes a challenge. Rules are in place, like rain, to add time for suspended play. What we are finding is that it can come in quick, but it can also go quick so it's unlikely it will be there for a full day. We might see some challenges across that day, but we'll play it like rain or adverse weather. What we've seen is about one day in ten is proving a challenge, we hope it won't come during the Test but we also understand that it might.
"We have concerns when the smoke is around because it is a challenge on those two metrics: visibility and breathing."
On Saturday, the BBL match between the Sydney Thunder and the Adelaide Strikers in Canberra was abandoned after there was heavy smoke drifting across the Manuka Oval with the game four balls short of being a result.
The veteran Peter Siddle, who plays for the Strikers, was on the field when play was suspended in Canberra.
"I'm feeling alright…the smoke was thick, we'd dealt with it the night before at training, as you could see from TV it came in quickly - into that fifth over it changed dramatically," he said. "If you sit next to a camp fire, just imagine that, that's what it felt like in the field."
In statement issued at the weekend, CA said: "CA, alongside relevant state cricket associations and BBL Clubs, is closely monitoring the air quality and visibility in areas impacted by bushfires.
"In line with ICC, Australian Institute of Sport and relevant government guidelines, we are maintaining vigilance on the ever-changing air quality in locations where games are impacted by poor air quality.
"As the safety of players, fans and staff is our number one priority, the guidelines state what needs to be measured and looked for. We will constantly monitor the situation and be prepared on the ground in the case of any circumstance, as we know conditions change very quickly in these scenarios.
Earlier in the year there was a similar situation when India was hosting Bangladesh in New Delhi for a T20I when the AQI was well above 400. In 2017 as well, New Delhi was host to an India-Sri Lanka Test match, where players vomited on the field due to effect of smog.