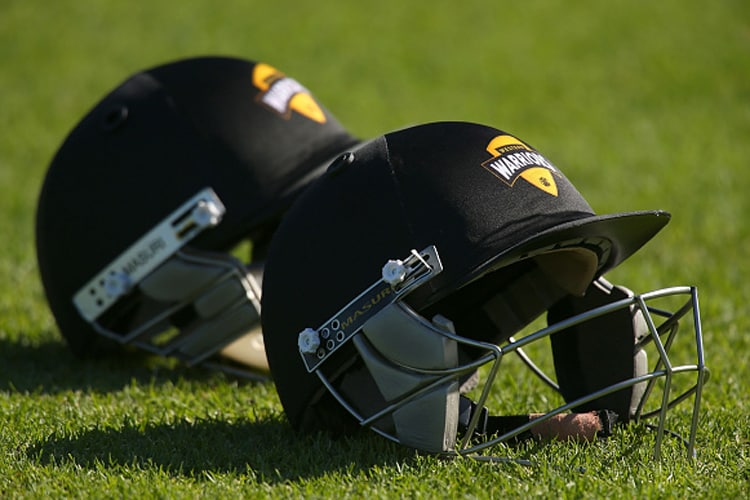 Cricket Australia (CA) has fast-tracked its move in the development of protective headgear for bowlers with the product likely to be ready by the end of this year.
With the growing nature of power-hitting especially in the shortest format of the game, bowlers have limited to no scope of leeway if the ball is hit straight back at them.
There have been widespread concerns surrounding this and the issue was brought back into focus last month when a net bowler suffered a fractured skull after he was hit by a David Warner straight drive.
Bowlers from all across the cricketing circuit have urged authorities to look at potential headgears for bowlers and it has now emerged that CA have been working closely with a sportswear manufacturer to put the thought into action.
"CA has been leading testing on a newly-designed, Australian-developed helmet for players in contact football codes, which is hoped can help protect cricketers as well," read a report in cricket.com.au. "Testing has shown the helmet can reduce the likelihood of concussion by up to 55 percent for football players."
New Zealand fast bowler, Warren Barnes had in 2017 hit the headlines for wearing a similar protective gear in a domestic match.
"The way I follow through once I deliver the ball, my head stays really low down and I don't actually see the ball until the batter has hit it," Barnes told the BBC at the time. "I had quite a lot of close calls in the nets and previous games being hit in the chest, but thankfully nothing in the face."
There have been plenty of previous instances where bowlers have been hit in the face or suffered skull damage. Australian leg-spinner Fawad Ahmed required surgery on his jaw, front teeth and lip after being struck in the Pakistan Super League earlier this year.
Australian pacer Joe Mennie suffered a skull fracture and minor brain bleeding after being hit during a net session in early 2017. Nottinghamshire bowler Luke Fletcher had to be rushed to the hospital after a sickening blow to the head during a T20 Blast game in 2017. He suffered a concussion but was later declared fit.