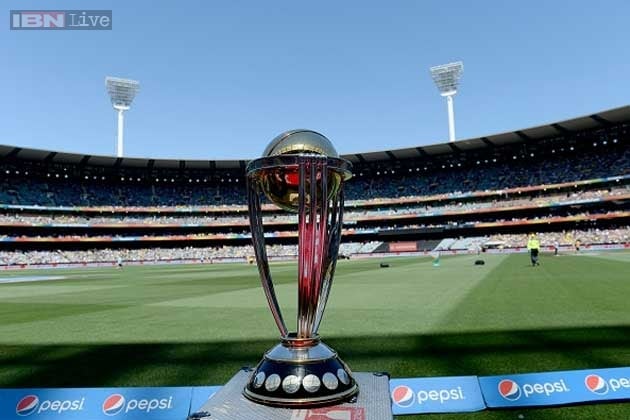 Ahmedabad: The international betting racket on the ongoing cricket world cup, busted on Thursday, could have involved transactions worth over Rs 4,000 crore a year, an official of the Enforcement Directorate said here on Friday.
The ED arrested bookies Kiran Mala and Tommy Patel from a farmhouse near Vadodara city on Thursday during a raid, and seized 15 laptops, 100 cell-phones and some other electronic devices.
A search at Mala's Maninagar house late last night led to discovery of some documents related to the betting network, and 40 revolver cartridges.
"So far the ED has arrested 13 persons, which includes 11 punters who worked for these two men. Today the ED recovered Rs 25 lakh from a punter who lived here," said the official.
Accordingly, Tommy Patel is a councillor of Unjha municipality in Mehsana district; he had been arrested for involvement in IPL spot-fixing case in 2013. He was accused of paying Rs 1 lakh to a city-based cricketer to fix a match, and got bail later.
Mala and Patel took bets of as much as Rs 20 crore on each World Cup match and were in touch with all the big bookies in the country.
"In addition, they were in real-time contact with bookies in Pakistan and Dubai. For a single match they took bets of Rs 10 crore from Pakistan- and Dubai-based bookies, and another Rs 10 crore bets from Indian bookies. They used mobile phones, Skype as well as Betfair.com (an online betting exchange)," the official said.
The betting transactions handled by this racket altogether may have run into Rs 4,000 crore per year, it is estimated.
Mala and Patel had been arrested at Unjha, Mumbai and Goa for betting in the past (but got bail subsequently) and they used the hawala network for international transactions, the investigators have learnt.
"Each year they took bets of Rs 20 crore each on more than 200 international and domestic cricket matches," said the official.
All the 13 arrested persons have been handed over to Vadodara police.
"Under the Prevention of Money Laundering Act, ED can't keep them in custody for interrogation until police register an FIR. The ED will later also probe their links to Dubai underworld," the official said.