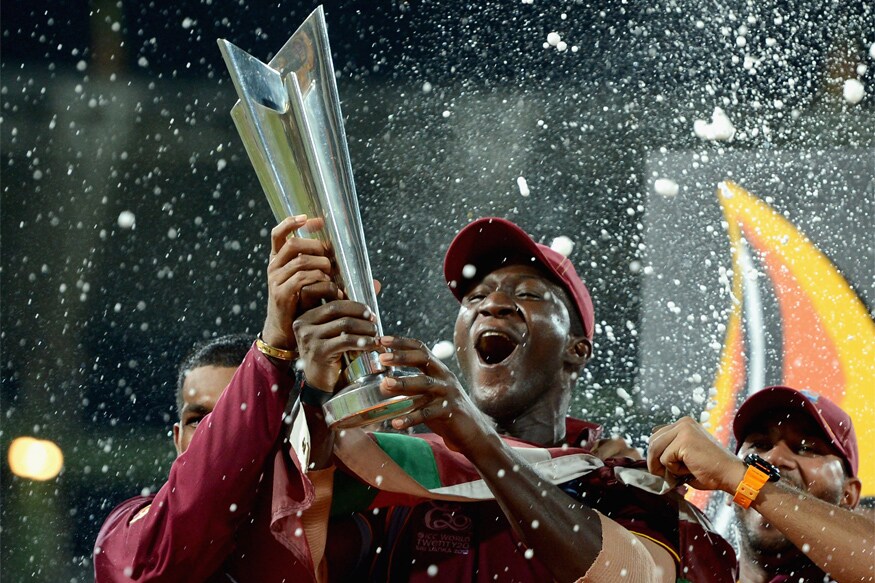 The International Cricket Council (ICC) has unveiled the results of what they claim is the largest ever market research project into the sport. The key finding of the survey is that the game has over one billion fans globally. Interestingly, the 50-over World Cup and the World T20 are the driving force for the international body with 95 per cent of fans showing interest in them.

In a major boost, 39 per cent of the viewers — the average age of which is 34 — are female and that is a sheer reward of the effort put in to promote the women's game, starting with the 2017 World Cup in England. Cricket's first global market research was conducted for a period between November 2017 and January 2018 by Nielsen Sports.

South Africa lead the interest in ODI cricket (91 per cent) and Pakistan in T20I cricket (98 per cent). Globally, T20I is the most popular format with 92 per cent interest whilst ODIs are close with 88% interest.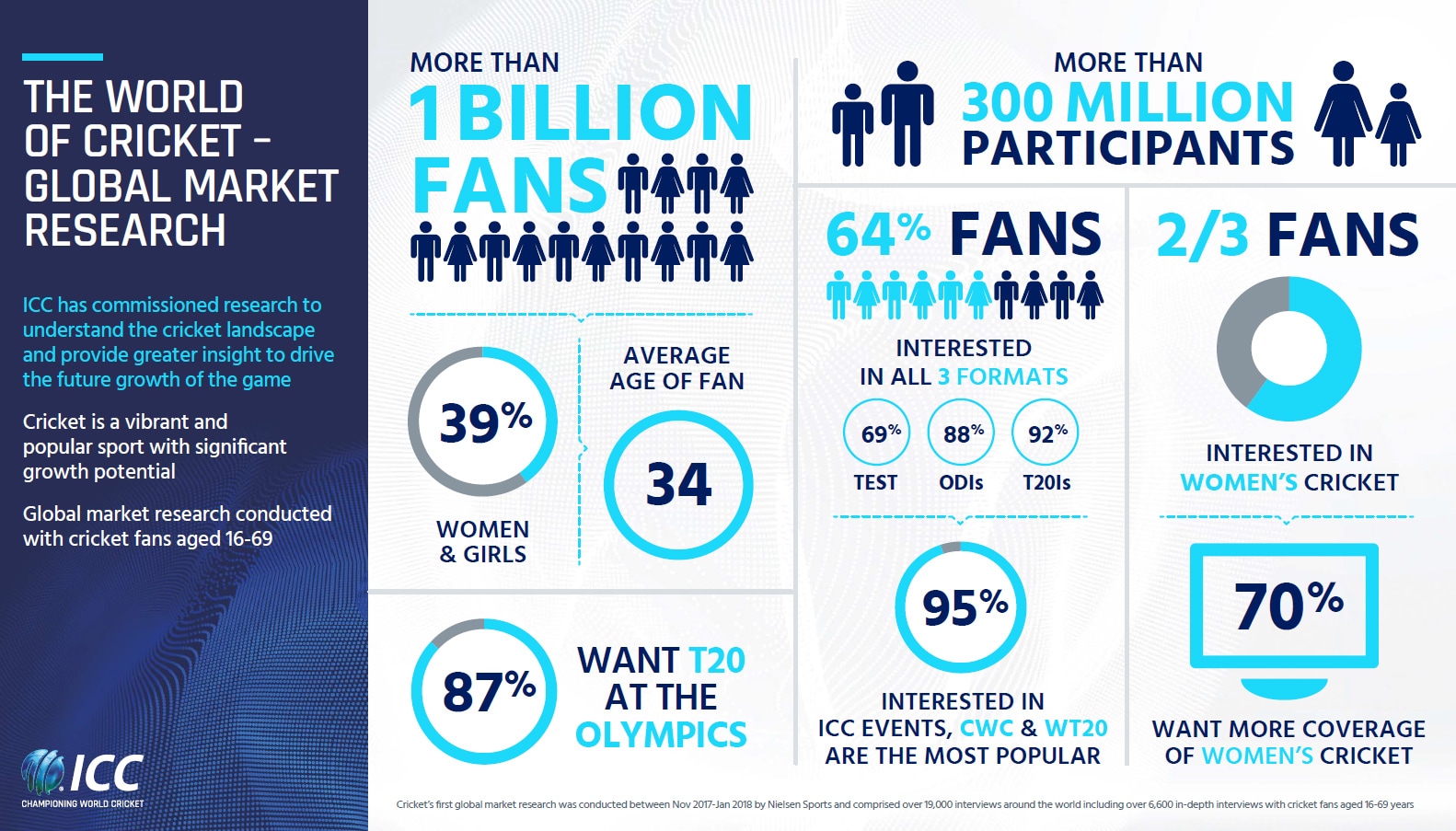 Photo Credit: ICC

While there have been talks that the Test format is dying a slow death, ICC chief executive Dave Richardson feels the upcoming World Test Championship will enhance the popularity of the oldest format further.

"I hope it (Test championship) will be a significant rise in interest around the world and will add to the number of fans following Tests. We get a number of doomsayers predicting the death of Tests, even 50-over cricket, but actually the strategy to focus on all three formats is still probably the right way to go," Richardson said.

According to the survey, close to 70 per cent fans are interested in Test cricket with fans in England & Wales showing the strongest interest in this format (86 per cent).

The research was undertaken to enable the ICC and its members to understand the growth potential of cricket, to help shape the development of the growth focused global strategy for the game, drive decision making and to provide a benchmark upon which to measure the outcomes of the strategy.

Coming back to the women's game — an integral part of the international body's growing plans — it has seen a constant growth with two-thirds of cricket fans showing interest in matches featuring women.

While pundits have been talking about the inclusion of the gentleman's game in the Olympics, the ICC is still toying with the idea. But fans have made it clear that they would like to see T20 become a part of the Olympic Games. As many as 87 per cent of the over 19,000 interviewed answered in the affirmative when asked if they wished to see cricket becoming a part of the Olympics.


First Published: June 27, 2018, 2:22 PM IST