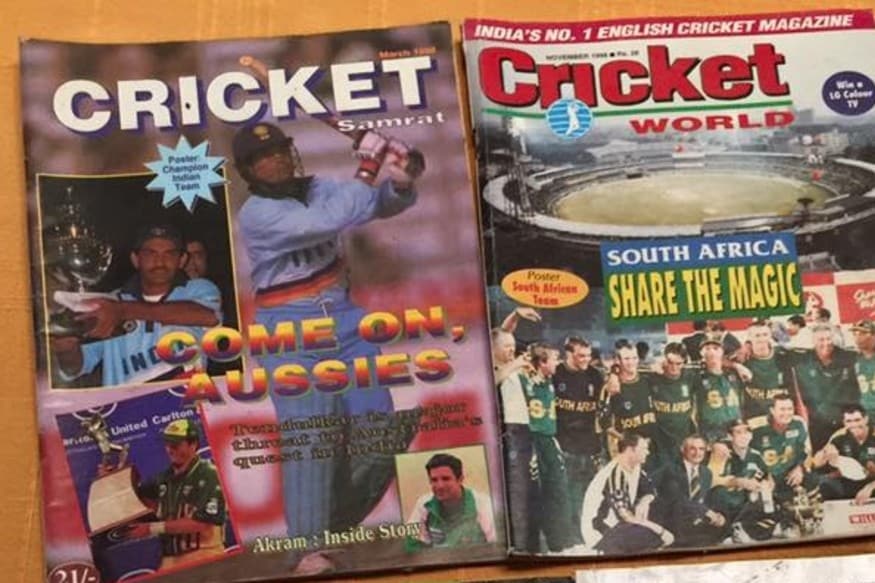 It was only yesterday that cricket fans celebrated India's historic 1983 World Cup Triumph 37 years ago, with photos, videos, articles, scorecards, and archival content at one's fingertips.
Now, think of the pre-internet days and imagine trying to revisit that triumph, let say, sometime in 1987. You would look for a newspaper, magazine clipping; probably a centerspread poster from Sportstar, Cricket World, Cricket Bharti, Cricket Today or Cricket Samrat.
These magazines were, and continue to be, one of the most cherished possessions for any cricket-loving 80s and 90s kids; From reading about that unknown debutant, his exploits and waiting for his poster - when he became famous enough to merit that centerspread space – to have plastered all over your walls or keep them stacked neatly, even now, because you were never allowed to spoil the walls of your rented accommodation then.
The glory days of magazines are over, many of them just withered away, and the latest addition to the unfortunate list is the Cricket Samrat – a popular Hindi magazine of the 90s, which shuts shop after being in publication for 42 years. Its first edition came out in 1978.
"I remember it was, alongside Sportstar, the major magazine for cricket fans like us in the mid-90s. But unlike Sportstar, this was entirely cricket and this gave us plenty of reason to pour over all the articles, scorecards, and pictures. The full-size posters inside Cricket Samrat adorned my hostel room and my room at home in Mussoorie. The writing was not as polished as what we found in Sportstar, but for a cricket fan in the pre-internet era, this was as good as it got," remembers journalist and actor Jamie Alter.
Cricket Samrat encapsulated everything cricket in its pages, as summed up by Indian Express Journalist Daksh Panwar in his piece on the magazine.  For a young cricket fan, Cricket Samrat was the doorway to knowing what domestic cricket was and it was not just restricted to India.
"Then county cricket, domestic cricket ka bhi coverage tha, varna us time kaha pata chalta tha Ranji trophy ka, deodhar trophy ka (The magazine used to cover county cricket and Indian domestic cricket; otherwise we would not have known much about the Ranji Trophy, Deodhar Trophy etc)," says Himanshu Joshi, an ardent cricket fan.
For many, it was simply about the posters when it came to these magazines.
"I don't remember the articles anymore, but I remember religiously reading Sportstar, Sportsworld [Cricket World], Cricket Samrat and Cricket Today, all of which had a poster inside. I wasn't allowed to put them up on the wall at home, but I had a huge collection of them," adds journalist Tanmoy Mookherjee.
And while we now have access to everything that a Cricket Samrat gave its readers back then and much more, and that too in real-time; but hey, setting a wallpaper or screensaver on your laptop isn't the same as putting up the posters on the wall, isn't it?