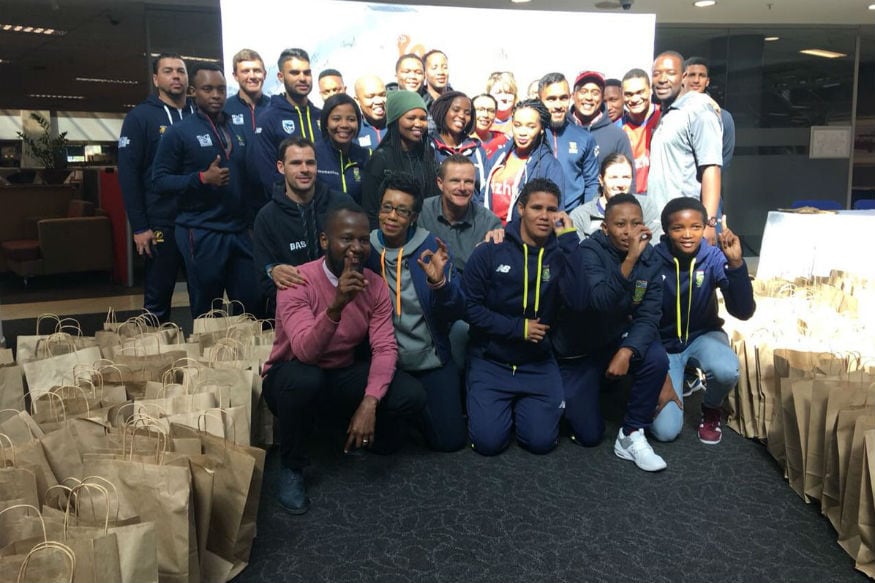 Cricket comes together to commemorate the revolutionary anti-apartheid leader.

July 18 is Nelson Mandela Day, and people around the world have been doing their bit to commemorate the 100-year anniversary of the birth of one of South Africa's most pioneering figures.

Staff from CSA, as well as Proteas cricketers and players from the Central Gauteng Lions linked up to give back to the community on a momentous day for the nation. They donned aprons and gloves and got busy packing up donated items to hand over to students of Entuthukweni Primary School, in Kagiso.

"We are proud to participate in events and donate to causes the community and our people are passionate about," said CSA Chief Executive, Thabang Moroe.

"I think it's important for us as South Africans to celebrate Mandela Day, and certainly for us at Cricket South Africa this is one of the days where we join hands with our community at large."


What a day at the @Momentum_za head office today where CSA & the @HighveldLions joined forces with our sponsor to make 1000 lunch packs for the pupils of Entuthukweni Primary School in Kagiso. #Mandela100 #MandelaDay pic.twitter.com/58lJhoDGuY

— Cricket South Africa (@OfficialCSA) July 18, 2018




Nelson Mandela's profound impact on the people and country of South Africa will never be forgotten, and his influence as South African President between 1994 and 1999 and a revolutionary anti-apartheid figure will always be prevalent in South African and world history.

Faf du Plessis and the South Africa squad were in Colombo ahead of their second Test against Sri Lanka commencing on Friday July 20, and they took time out of their preparation period to show their respects during a ceremony at the Independence Memorial in Colombo.

The squad posed for pictures with local school children as they remembered the iconic individual, Mandela, on what would have been his 100th birthday.


First Published: July 19, 2018, 11:15 AM IST