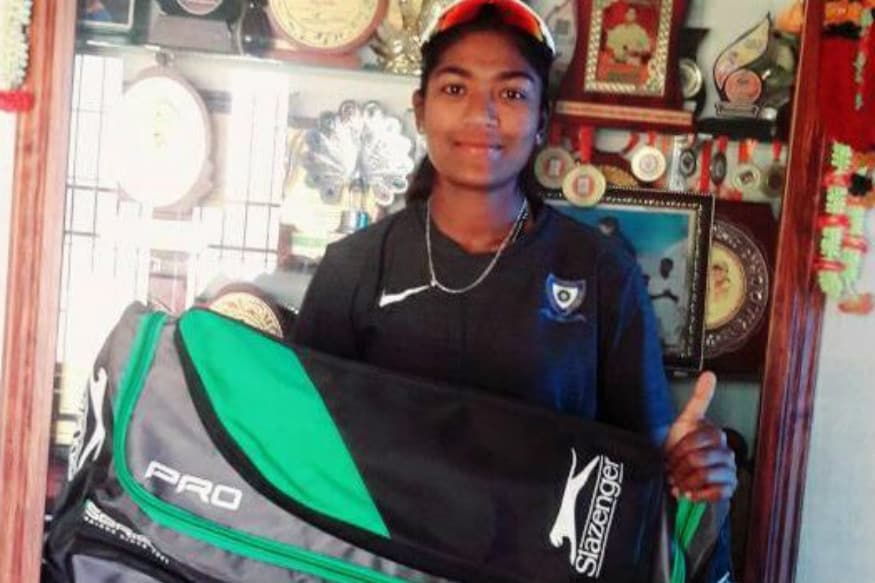 Women's CricZone, an exclusive women's cricket website, has successfully managed to raise more than INR 170,000 for Sajana S and Minnu Mani, two promising young female cricketers from Kerala whose houses in Wayanad had been damaged by the flood.
"I don't know how to express my feelings. Thank you so much who took the risk for me," Sajana told Women's CricZone. "Currently, the situation has improved."
The daughter of an auto driver, Sajana, recently had a chance to live her dream by sharing the dressing room with international stars such as Jhulan Goswami, Veda Krishnamurthy and also played against Mithali Raj. Playing in an Under-19 inter-state 50-over match, Sajana smashed an 84-ball 100 against Tamil Nadu - the fastest recorded century in age-group women's cricket in India.
Before travelling to Bengaluru for the T20 Challenger Trophy, her house was damaged completely by the devastating flood that had struck Kerala recently. She then had to rely on the rescue squad to get her out of the place so that she can report on time.
Less than four kilometres away from where Sajana lives is the house of Minnu, who is a third-year BA, Economics student. She lives in the Kerala Cricket Association's residential academy in Thiruvananthapuram and had to rush back to Wayanad a few days after the flood.
"For me, this is a very big support from all of you. Thank you, everyone, from me and my family for standing with me during a bad situation," said Minnu, who looks up to Jonty Rhodes, and is herself an outstanding fielder.
Kerala coach Suman Sharma too passed her gratitude to all the well-wishers including two current India cricketers – Sushma Verma and Shikha Pandey. "I am very thankful to the people who came forward to support these Kerala players, who were badly affected by flood in Kerala. Now they can focus more on their game. I am thankful to Women's CricZone for taking this initiative."