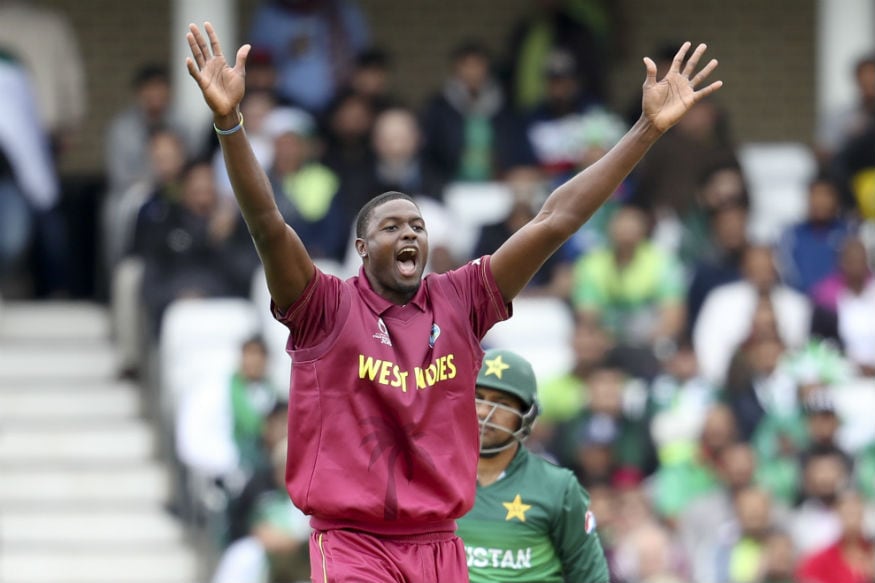 West Indies captain Jason Holder said that their thumping win over Pakistan in their opening game in the ICC World Cup 2019 came about as a result of them backing their naturally aggressive style.
"I think our style was just to be aggressive. We just want to be aggressive with whoever we're playing against. It's just something that we need to do in order to pick up wickets," Holder said in the post-match press conference.
"I think with the modern-day game, if you are not picking wickets up throughout the innings you're going to struggle to contain teams. So we just want to be aggressive even if we give up a few runs up front, trying to get wickets.
"One of the things we've spoken about in the recent past is just trying to have that mindset to take wickets because if you're not taking wickets you're going to struggle."
West Indies registered an easy seven-wicket win over a Pakistan side that was unable to deal with their consistent short bowling.
The player who got the ball rolling for them was Andre Russell as he took two early wickets which Pakistan never recovered from. Holder admitted Russell is the kind of player who always gives his all whenever he's playing.
"Yeah, his (Russell's) spell had great impact, obviously. It started the slide for Pakistan, and again, he's one of those players that runs in and gives it his all.
"He has a lot of force going through his body, and he's one of those players that he will give you 110 percent every time he steps up to the plate.
"Yeah, he limped off the field, so we're just obviously going to monitor him over the next few days and see how he pulls up for our second encounter against Australia."
The skipper also had words of praise for Oshane Thomas, who ended the match with figures of 4-27 in 5.4 overs.
"Yeah, he's been excellent. The last game he got five wickets and then he comes and follows it up with four wickets here today. It was great to see him running in and bowling fast.
"That's one thing we ask of him, just to be aggressive in those middle overs, as I said before. He's working out quite nicely for us.
"It's just a matter for us to be consistent with it, and at times not get carried away with it in terms of overdoing it.
"But yeah, credit to him. He's been outstanding so far, and he's definitely created a buzz throughout the entire team."
However, when quizzed about whether their relatively unfancied status in the tournament could work in their favour, Holder said they're aiming to take things game by game.
"Look, I'm not thinking too far ahead. We've got Australia in the next encounter. As I said to the guys, we've got a long tournament here, it's just a matter for us to take it game by game, and I'm not getting ahead of myself. We just want to be consistent.
"The only thing we can focus on and control is cricket, and we've got three departments to make sure we're clinical in in terms of our batting, bowling and fielding, and I just want us to be the best we can in terms of performing our roles for the team."