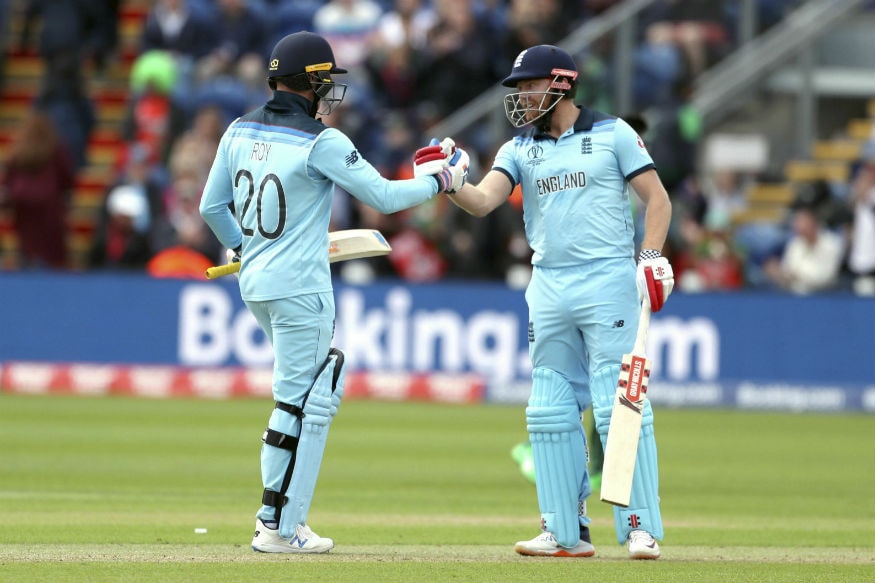 Cardiff: Panic? What panic. With success in ODI cricket still a novelty for most England fans, any setback has a tendency to send sections of their support into a spiral of pessimism. However after the shock of defeat to Pakistan at Trent Bridge, England ensured any such thinking was short-lived with a nerve-settler of a performance in Cardiff.
Jofra Archer's 90+mph barrage aside, the most pleasing thing for Eoin Morgan's men in their 106-run win over Bangladesh was the feeling that after stuttering a little in their first two games, England's batting lineup finally clicked.
Not long ago it would have seemed churlish to complain about totals of 311 and 334, the latter yielding two hundreds for England batsmen, but this is a brave new world for English ODI cricket and in neither game have we seen the best that they have to offer. Today on a sunny Saturday in Wales they went some way to addressing that.
Much of England's batting prowess in recent ODI cricket has stemmed from their opening partnership, Jason Roy and Jonny Bairstow set new benchmarks for both batting average and strike rate, so it should perhaps come as no surprise that losing a wicket early in both games so far has appeared to knock England a little off track.
The deployment of spin early on in both games had seemed to successfully blunt England's opening onslaughts. However despite a slow and slightly nervy start – Shakib Al Hasan's opening three overs went for just eight runs – Roy and Bairstow were soon stuck more firmly into their groove than a set of Zing bails.
Despite their sluggish start, England were 67/0 after their first ten overs – including a collector's item of an all-run four from Bairstow – their best opening powerplay of the tournament. And after 15 overs, the pair had a century stand, a remarkable eighth from 29 innings batted together.
With that rock solid foundation laid, England were in no mood to squander it, even with a rare failure from Joe Root, whose 21 from 29 balls was uncharacteristically laboured. The aggressive thrust of England's innings came first from Roy who struck five sixes in his knock of 153, the last three coming off successive deliveries – the attempt at a fourth in a row costing him his wicket and his chance to overhaul Andrew Strauss' highest World Cup score for England.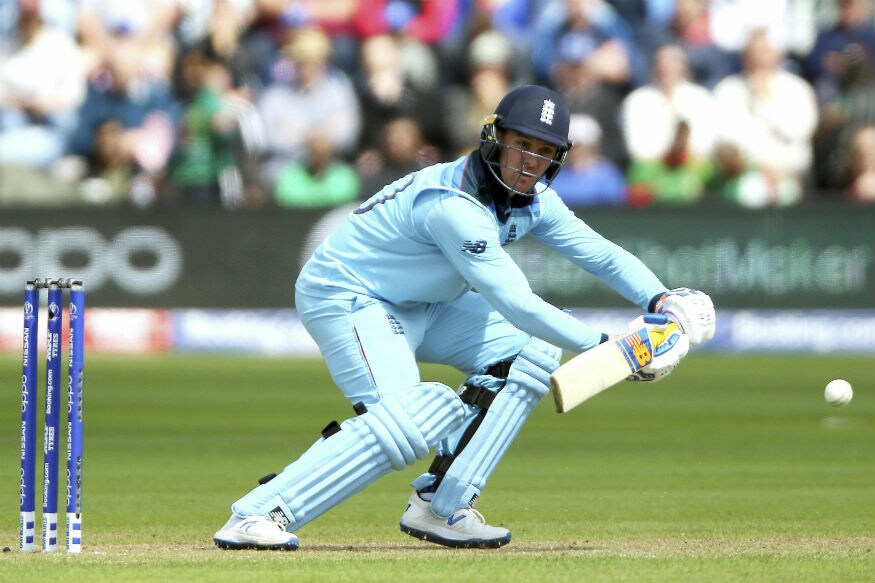 (Image: AP)
A double hundred was there for the taking as well but there is a sense that individual milestones matter little to this England side; that and perhaps some understandable fatigue, the chief architects of Roy's downfall.
It might not have had the longevity of Roy's, but Jos Buttler's innings upped the aggression ante even further for England, despite the slightly worrying emergence of a hip injury that prevented him from fielding in the second half of the match.
On a day when local wildlife should perhaps have been wearing protective helmets, Buttler twice launched the ball out of the ground at the River Taff end, the short boundary down the ground absolutely no match for his supremely powerful hitting.
Even nominally a batsman light, with Moeen Ali left out in favour of Liam Plunkett, England seemed far more unphased in their pursuit of a big total than they have so far in the tournament. And when Buttler and Morgan took their total past 300, they became the first side in ODI history to reach that number in seven consecutive innings.
With lively late-over cameos from Chris Woakes and Plunkett, England ensured they were not quite done with breaking records, passing their highest World Cup total of 338 – set against India in 2011 – as well as finishing with the highest ODI total ever made on this ground.
Record breaking has become almost de rigueur for this England side recently, and against the team who inflicted the humiliating defeat at the last World Cup which prompted their meteoric ODI transformation, it will no doubt have pleased them to have added a few more to their collection. What will have delighted them even more though is the sense that this win has put their World Cup hopes right back on track.