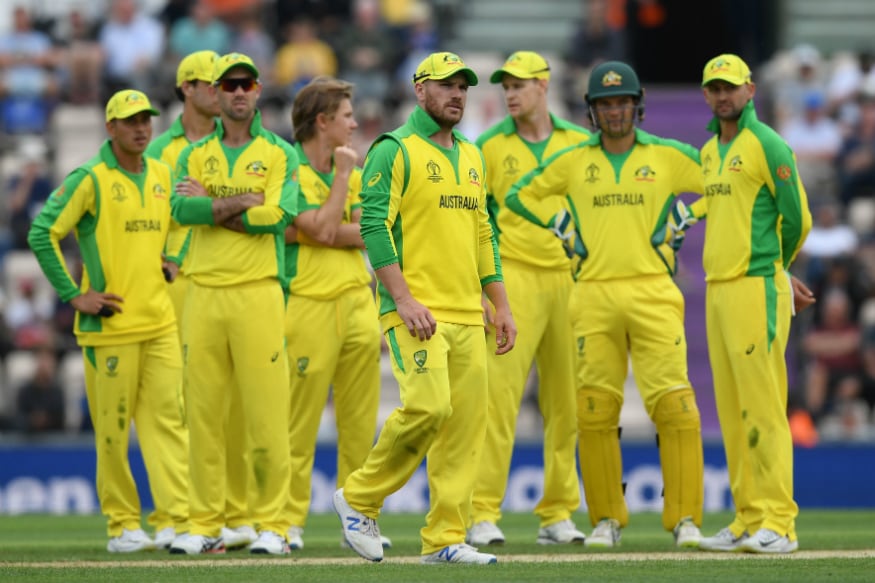 After struggling for a year or two in ODIs, Australia turned things around beautifully just before the start of the 2019 World Cup. They came into this tournament on a back of an eight-match winning run and have now won both of their warm-up games, beating England and Sri Lanka.
Skipper Aaron Finch looked a relieved man after they defeated Sri Lanka by five wickets in Southampton on Monday.
"We have been as a group since the 1st of May and we are still doing our basics really well. It is a great position to be in when compared to where we were ten months ago; it is great when guys keep jumping up to fill positions," he said after the match.
"We have a travel day tomorrow and then we'll get specific with our preparations with what we are going to face against Afghanistan."
Steve Smith, who scored a century against England, didn't get a chance to bat against Sri Lanka but Finch said it was important for other players to get some game time before the tournament proper starts.
"Smith was going to bat at seven today, but once we got close, we wanted the other guys to get out there and get a feel of the game."
Usman Khawaja scored a sedate 89 and made a strong case to be in the playing XI for the first game. He is fighting for a spot in the team with Shaun Marsh, who managed 34, but Khawaja said he wishes nothing but success for his "best friend" whenever he goes out to bat.
"Feels good, nice to get some time in the middle. We (Shaun Marsh) are really good friends and whenever he plays I wish he gets a hundred and I'm sure he wishes the same for me as well. We are best friends and we are enjoying each other's company," said the left-hander.
"We won 8 in a row before and, came here obviously, won a couple in three games we played against New Zealand in Australia and we won all our warm-up games here. Winning is a habit and we're enjoying doing that and hopefully we will continue that in the next round of games."
Meanwhile, Sri Lankan captain Dimuth Karunaratne said his team did well in patches and will have to improve in the coming matches.
"We got some positive starts, we lost only one wicket in the first ten overs. But we kept losing wickets after that and couldn't get partnerships. Yes, it is very cold out there, but you have to get used to these conditions in England.
"We did well in patches, we need to look after the things which we need to do in the coming matches. We're very excited about our first games, we will enjoy ourselves and have fun before that."
Sri Lanka went without Lasith Malinga in both of their practice games but Karunaratne revealed that he wants his senior paceman to feature in all the group-stage games and that's why the team management decided to give him some extra rest.
"We gave Malinga some rest because we want him to play all nine matches. I need to take care of him and that's why I gave him a bit of rest."