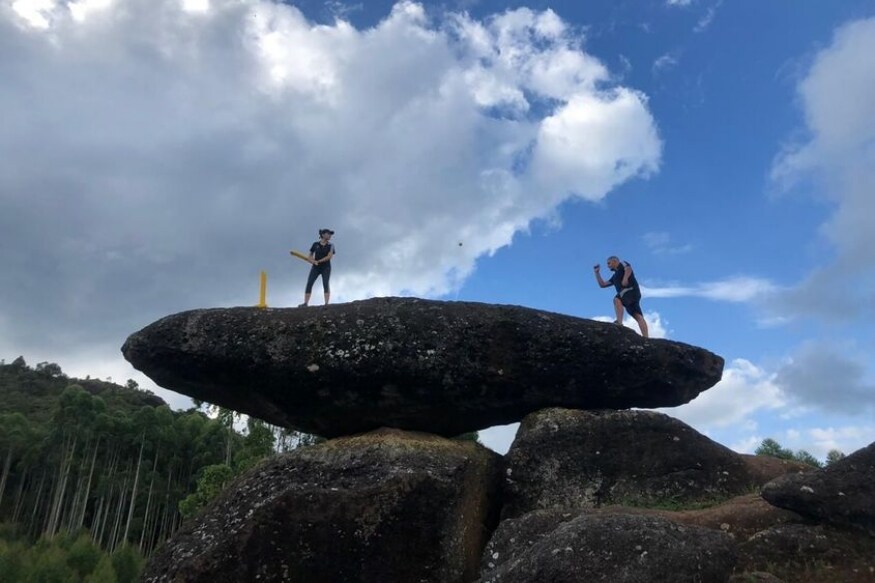 The International Cricket Council (ICC) on Wednesday (June 11) announced details of the inaugural Criiio Cup, where six social cricket teams from all corners of the world will come together at London's Trafalgar Square on July 12 ahead of the ICC Cricket World Cup final for a game of cricket.
Teams from Brazil, Rwanda, Germany, England, Indonesia and India will showcase the power and impact of social cricket in the central London fan park, two days ahead of the World Cup final at Lord's on July 14.
Criiio, which is a celebration of all things bat and ball, and brings together the 460 million people playing cricket globally, was launched on the eve of the ICC World Cup. Teams for the Criiio Cup have been selected from around the world based on the impact cricket has had on their communities.
The competing teams come from a wide variety of community and social cricket initiatives including women's empowerment and engagement programs, refugee integration initiatives and semi-professional tennis-ball leagues. While competing for the title of Criiio Cup champions, the teams will showcase the adaptability of cricket and the different ways it is enjoyed by millions around the world.
Delphine Mukarurangwa, who is part of the team that hails from Kigali, Rwanda, first saw cricket being played at a sports facility on her way home from high school and explains her favorite thing about cricket.
"The beauty about cricket is that it knows no boundaries. You can play the sport anywhere, anytime. It's also a great opportunity to share your experiences with the world and to also learn from the rest," Mukarurangwa said.
Kailash Patel, who is living in Leicester and will represent the England Criiio team, said: "I was at an all-time low in my life going through constant challenges and barriers on a daily basis. I felt as if I never belonged to anything. But through community health programmes and champions I found out about cricket sessions for women - that was a true turning point. It just gives me joy to come out and meet other women like me and I really enjoy getting wickets."