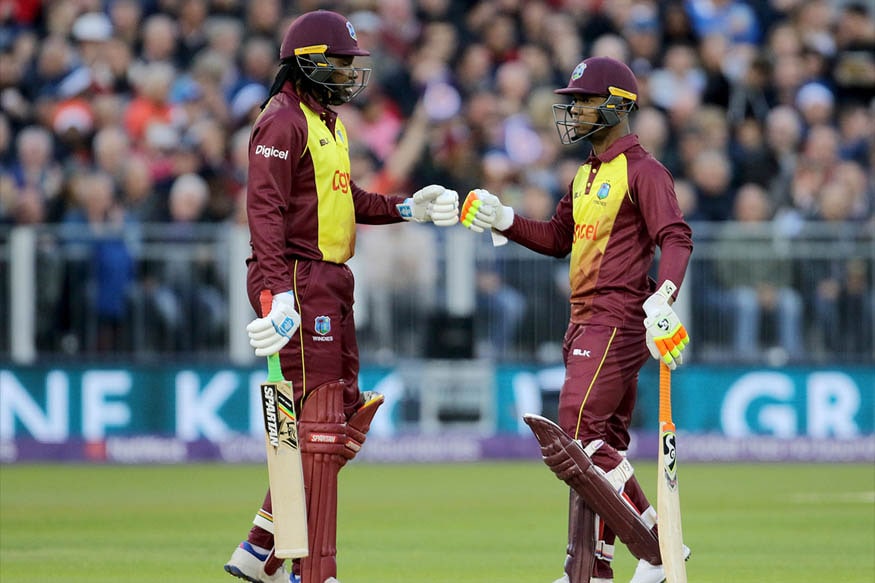 On the cusp of their first game at the World Cup, the firepower at the command of the West Indies is evoking fear and awe among their rival teams. The warm-up game against New Zealand provided a snapshot of the kind of carnage this unit can produce. Shai Hope hammered 101 in 86 deliveries as West Indies smashed a mammoth 421.
Such was his confidence after the innings that he did not rule out West Indies' chances of becoming the first team to scale 500 in ODI cricket.
The West Indies have a formidable batting line-up, who, on their day can tear apart the best of bowling attacks in international cricket. The ability of the top-order to score big at high strike rate is what makes this team extremely dangerous.
Coupled with that they have world-class all-rounders including the best hitter in international cricket today – this gives them a deep and explosive batting line-up.
Let us analyse the threat posed by this West Indian unit in World Cup 2019.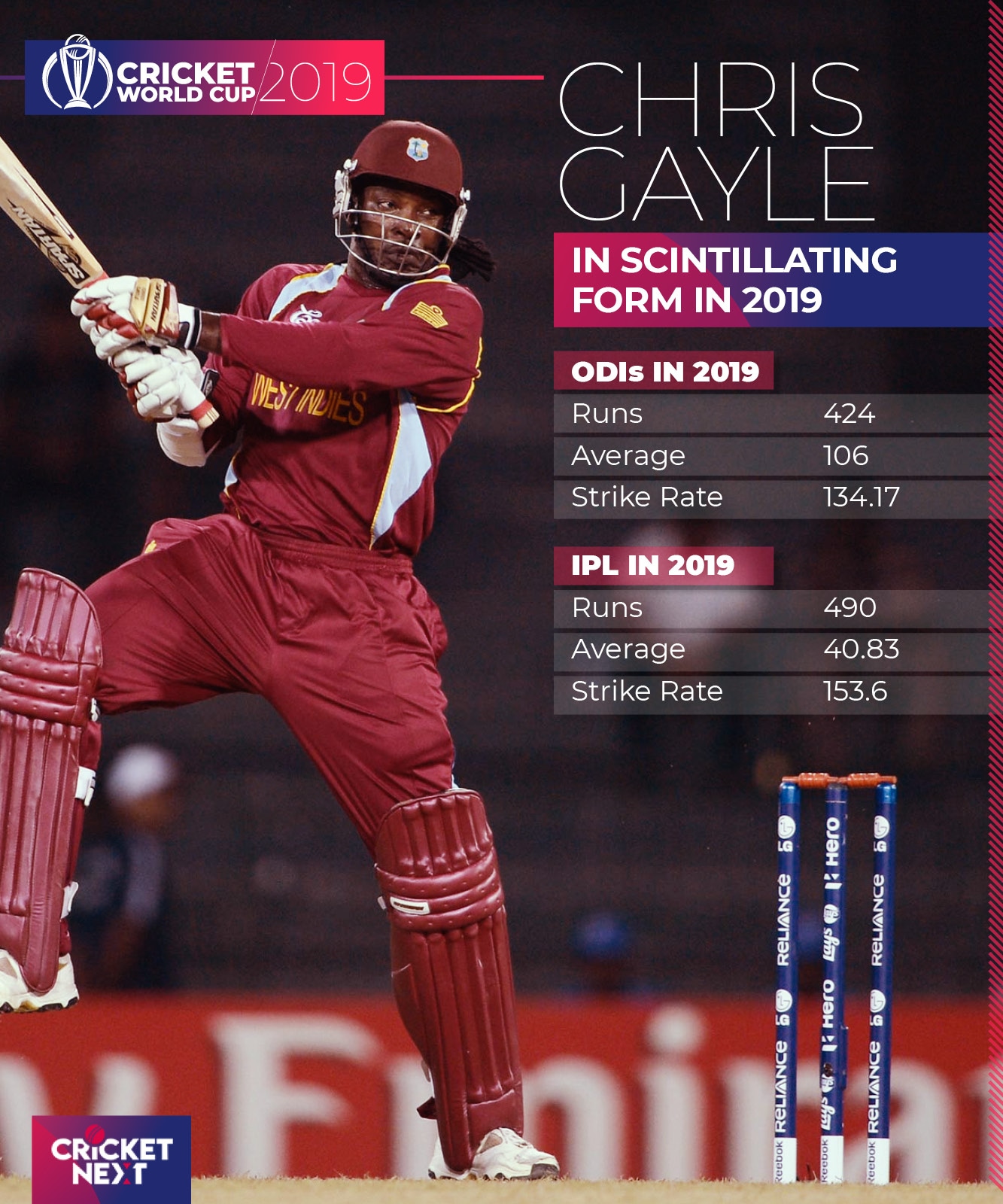 The Threat At The Top – Chris Gayle
Only Brian Lara has scored more runs for West Indies in ODI cricket than Chris Gayle (10151). His 25 hundreds are also the most for any West Indian batsman.
He has been in destructive form in 2019 scoring 424 runs in 4 innings (all against England) at an average of 106 and strike rate of 134.17 including 2 hundreds and 2 fifties. This included his 162 off 97 deliveries at St George's.
Gayle was also in excellent form in the IPL scoring 490 runs at an average of 40.83 and strike rate of 153.6.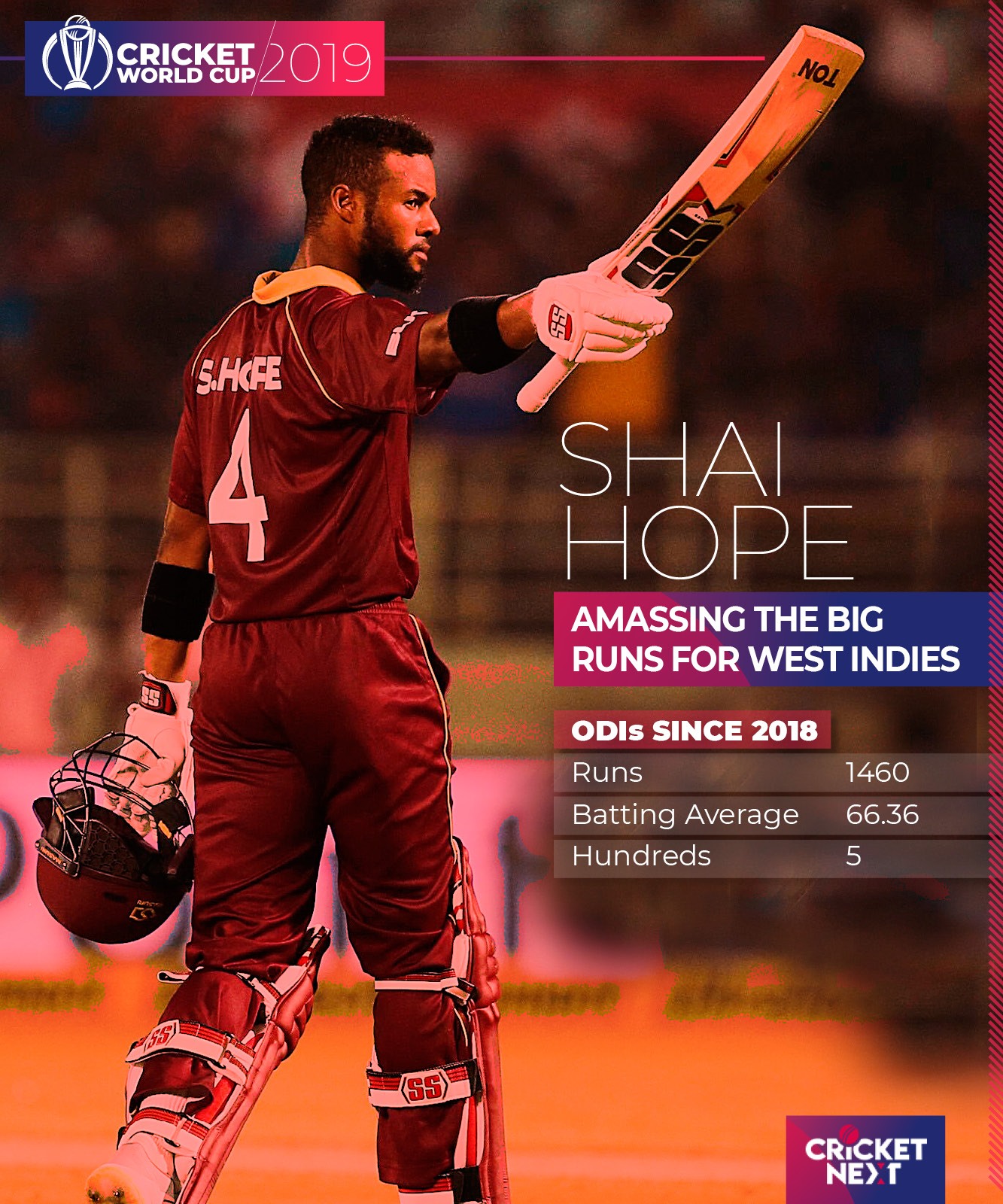 A Middle-Order with Hope
Hope is the playmaker in the middle-order. He has an appetite for big runs. He has an aggregate of 2247 ODI runs in just 50 innings at an average of 51.06 – the highest average for a West Indian in ODI history (min. 2000 runs).
Only Virat Kohli and Rohit Sharma have scored more runs than Hope since the beginning of 2018.
His 1460 runs in this period have come at an average of 66.36 – third-only after Kohli and Ross Taylor. His strike rate has also gone up to 81.29 (from 68.61) in this time-frame – an indication that he has worked on this aspect of his game and is now a more complete batsman.
Shimron Hetymer is the most dynamic West Indian batsman capable of scoring big runs at a high strike rate. He aggregates 899 runs at 40.86 in his short ODI career. His strike rate of 110.3 is the fourth-highest in the world (min. 700 runs and average of 35) in this period only after Jos Buttler, Jonny Bairstow and Gayle.
Nicholas Pooran is a talented wicketkeeper-batsman who is yet to make a mark in 50-over cricket. His T20 credentials though – a strike rate of 144.82 in 102 matches – do give a hint of his hitting prowess.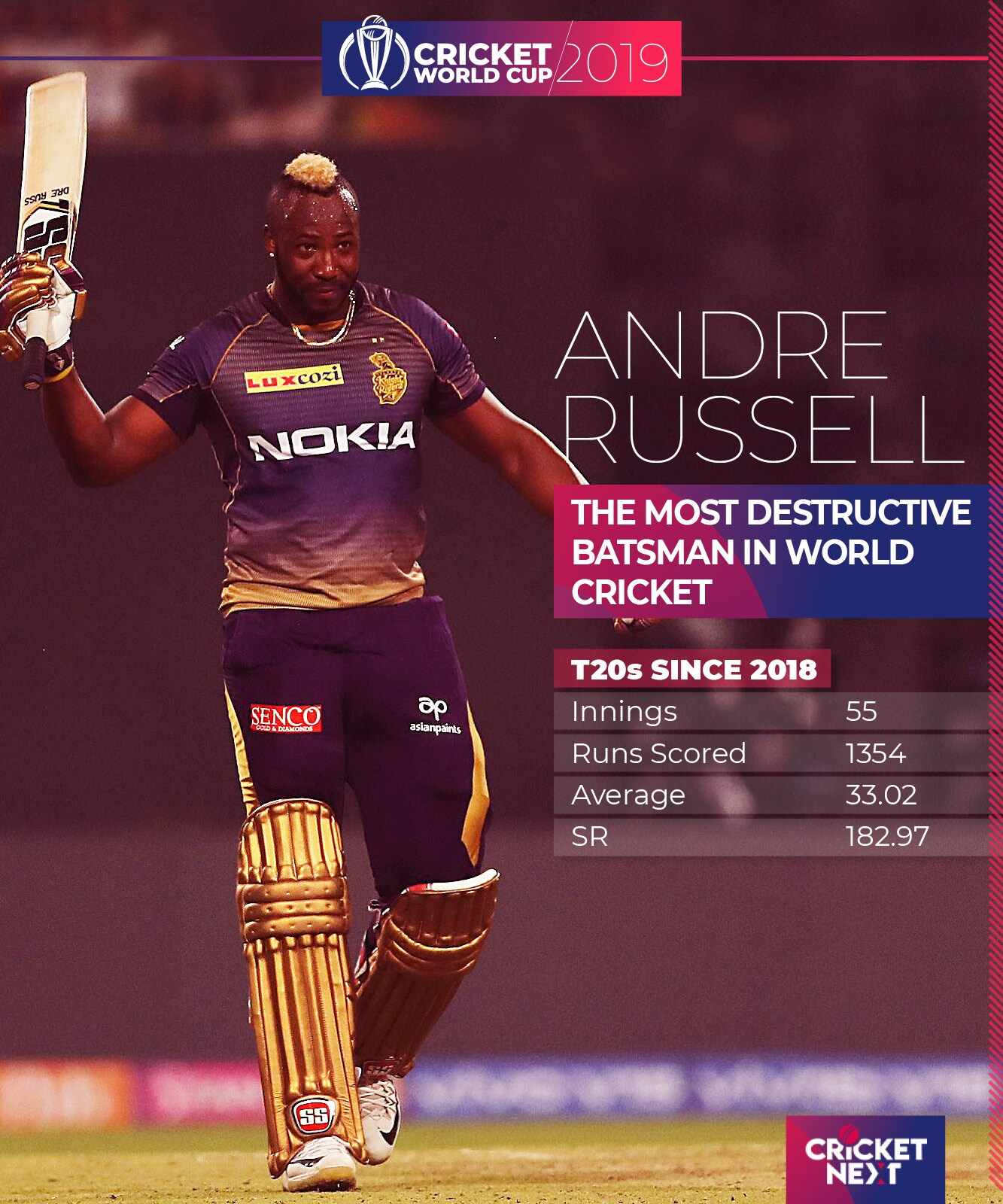 The Most Explosive Batsman in the World
Andre Russell is by far the most explosive lower-order batsman in international cricket today. His recent exploits in the IPL were mind-boggling – batting lower in the order he blasted 510 runs in 13 innings at an average of 56.66 and a phenomenal strike rate of 204.81!
Russell has become a T20 specialist and has left a mark on the various leagues he has played all over the world. Since 2018, (in all T20 cricket, domestic and international), he has scored 1354 runs at an average of 33.02 and strike rate of 182.97 – those are some incredible numbers. Not only is he scoring at a very high strike rate but he is also making significant, sizeable contributions with the bat – this makes him doubly dangerous.
Although Russell has not represented West Indies in ODI cricket since 2015 (just one match in three and a half years since then), his career ODI numbers still speak volumes of his destructive abilities with the bat.
Russell has the highest strike rate of 130.45 in ODI history (min. runs 900) – that is how devastating he has been with the bat throughout his career.
Carlos Brathwaite announced himself to the world when he blasted 34 off just 10 deliveries against England in Kolkata in 2016 to hand West Indies their second World T20 title. Although, yet to show his batting prowess in ODI cricket, Brathwaite has an impressive T20 record with a career strike rate of 144.68.
Jason Holder is also a dangerous lower-order batsman capable of hitting the long ball with a career average of 26.23 and strike rate of 93.57.
While individually various West Indian batsmen have impressed in some format or the other, the team, as a unit hasn't played enough matches together to make a consistent impact.
With a decent pace unit to back their explosive batting – Shannon Gabriel, Oshane Thomas and Kemar Roach – this is their chance to showcase their prowess and make a big statement on the biggest stage in international cricket.