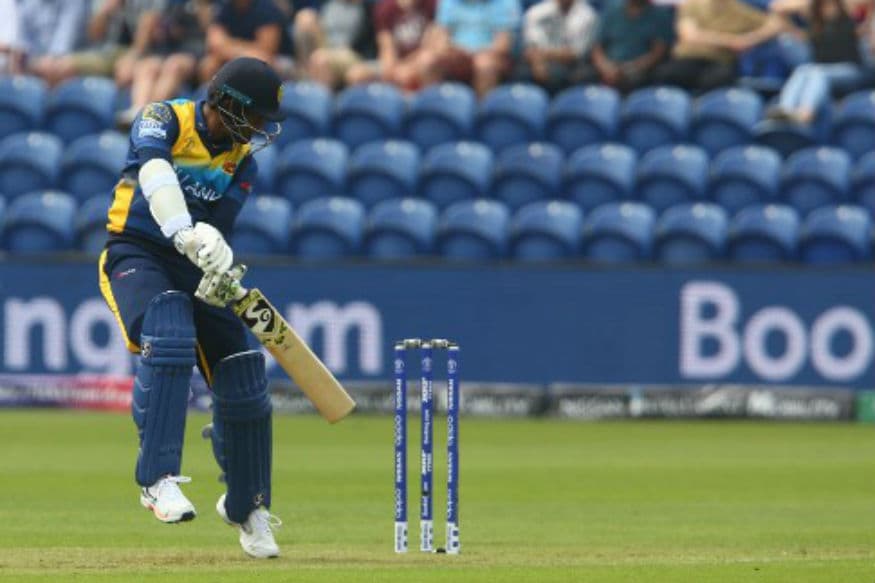 The ICC World Cup 2019 might still be in its nascent stages but controversy once again hit the tournament due to the bails after they weren't dislodged despite being hit during the game between Sri Lanka and New Zealand.
This is the second such incident in the third game of the tournament. Trent Boult was the bowler and Dimuth Karunaratne the batsman, when on the fourth delivery of the fifth over, the Sri Lankan skipper nearly chopped the ball onto his stumps.
It is happening way too often now. We have to address the issue of the ball hitting the stumps but the bails staying put.

— Harsha Bhogle (@bhogleharsha) June 1, 2019
Replays showed that the ball had clipped the bails but they weren't dislodged. In the opening game between South Africa and England, Adil Rashid's ball had clipped the stumps and gone for four. Quinton de Kock was the batsman then.
That time the bails had even lit up but the rules say that they should be completely dislodged for a batsman to be given out. Similar incidents were also seen in the recently concluded IPL. Both the tournaments have been using Zinger bails, where the bails are set to be heavier due to the wiring in it.
These have left the cricket world divided, with many including the likes of Michael Vaughan calling for the rule to be changed and adding that even if the lights flash, the batsman should be given out.
Simple rule change ... If the Zinger bails are going be used which I like .. If the Ball hits the stumps and the Bail lights up then it must be OUT ... We can't be having Bowlers Bowl a Batsman out then the bails not to come off but the Zingers be flashing .. #IPL2019 — Michael Vaughan (@MichaelVaughan) April 7, 2019