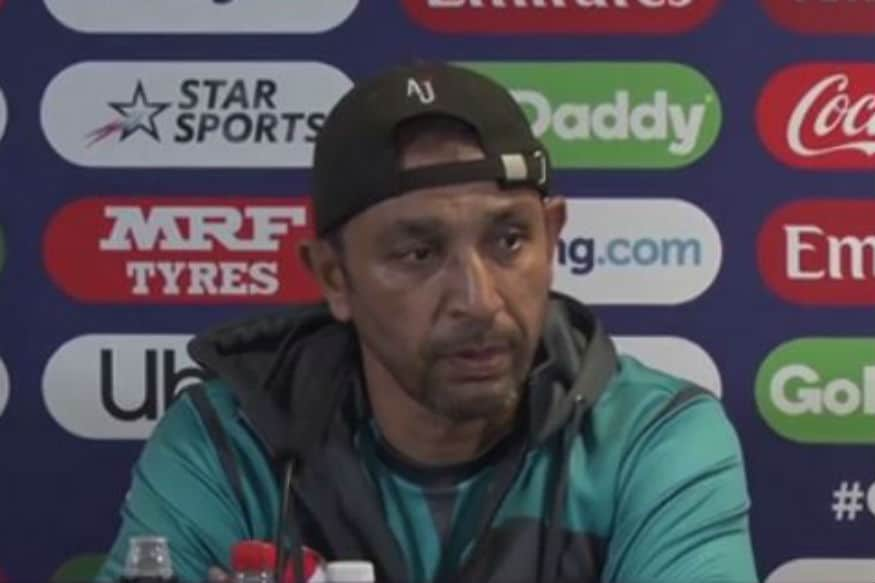 Pakistan bowling coach Azhar Mahmood said he felt very nervous as the side, chasing 228 to defeat Afghanistan and keep their semi-final hopes in the ICC World Cup 2019, slumped to 156/6 after 40 overs at Headingley on Saturday.
"Throughout my whole career, I think this was the worst moment for me in a dressing room," Mahmood said after Imad Wasim's 49* in 54 deliveries led Pakistan to a tense three-wicket victory.
"I was very nervy. Afghanistan wanted to win and we didn't want to lose to them in a crucial game so it was quite nerve-wracking because you can't control anything when you are in the coaching staff.
"When you have to bat next, you are ready for that. But sitting in the dugout, it's definitely very nerve-wracking."
Earlier, 19-year-old Shaheen Shah Afridi took 4/47 in 10 hostile overs of fast bowling as Pakistan restricted Afghanistan to a total of 227/9.
Mahmood believes the teenager is improving all the time but can work on other parts of his game.
"He's got potential, he's a very good bowler, but he's very young. Sometimes he needs to control his emotions and, when he bowls, the delivery stride is a main concern for me when he lands on the crease.
"Sometimes it's quite a big stride so when he shortens it, that is when he's most consistent. He also needs more balance at the crease, and the other thing is his wrist position. But we are working on all that. Since he joined the Pakistan team, he's the guy who has been taking the wickets for us."
He added that it helped Shaheen to be able to bowl alongside Mohammad Amir and Wahab Riaz.
"The young guy gets a lot of encouragement from the other two. All three of them are left-armers, so that's very helpful.
"If we have to restrict the opposition to less runs, these guys are very important for us. That's the difference because when we don't take wickets, other teams get 300. Now these guys are taking wickets, we can restrict sides."