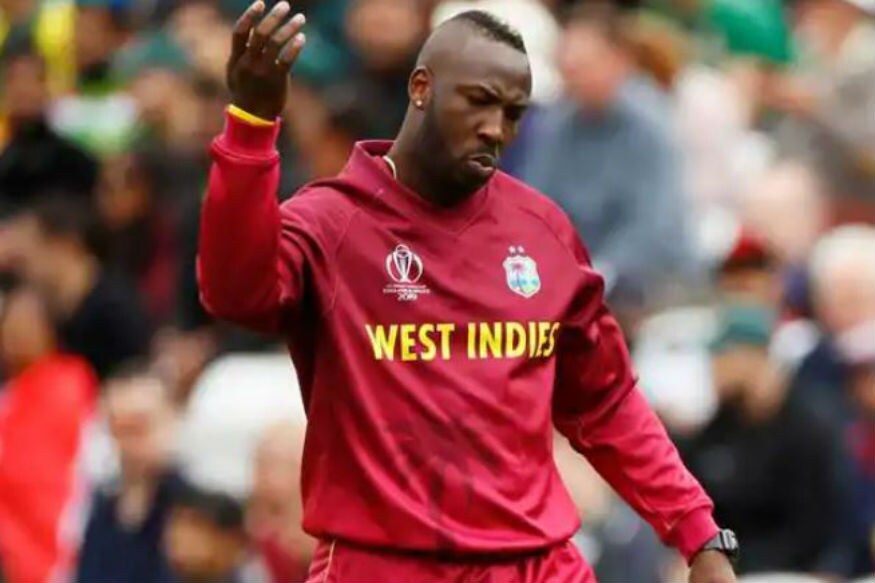 In a big relief to the West Indies camp, star player Andre Russell, after sustaining a knee injury in their team's win against Pakistan, is expected to be fit for the encounter versus Australia.
Russell bowled a hostile spell of short deliveries and got two wickets in three overs, but towards the end of the Pakistan innings, he crossed the boundary rope and lied down before the physios came running to address the issue.
Though Russell looked in excruciating pain, the all-rounder revealed that he is confident of playing the match against Australia.
Talking at the post match conference, Russell said, "I've been playing for years with these knee injuries. It sometimes feels worse than some days. But I'm a professional and know what to do to get back. I think I have five days before the next game so that is more than enough time to get my knee back to normal and get it settled.
"Let's just see what happens. I have a good physio team, massage team, here so they're going to be working with me closely for the next couple of days."
Russell, who has been in excellent batting form lately, wants to do well with the ball too for his team during the World Cup. "I want to make sure that my knee is 100 percent or if it's not 100, 80 percent. I'm still ready to bowl. I'm ready, this is the World Cup. So I don't mind resting for a month or two months after the World Cup but I want to leave everything here for the World Cup."
Russell's injury hasn't come as a surprise as Cricket West Indies beforehand knew about his fitness issues.
"I spoke to Andre a few days ago. He has a few niggles. He has some pain behind his knee but he assured the selection panel that he'll be okay for the World Cup," Robert Haynes, the interim chairman of CWI, had said in the press conference while announcing the squad.
On the other hand there is no certainty that, Chris Gayle, who looked in discomfort after pulling a Wahab Riaz delivery, will be available for the Australia match. But skipper Jason Holder sounded confident of his chances.
"He sent the physio back off the field so that's a positive sign for us," captain Jason Holder said. "So again, we've got five days. So we'll see how he goes the next couple of days."
West Indies will next take on Australia at Trent Bridge on June 6.