Now that India is done with the needless distraction of elections, it should finally get down to focus energies on the important task that actually concerns almost every person in the country: The World Cup.
There are many reasons why the World Cup is more valuable than the elections. For instance, you and your friends can stay up all night and passionately discuss (and am sure many of you have) whether Sachin Tendulkar's six off Shoaib Akhtar was better than his six off Andrew Caddick in the 2003 World Cup. On the contrary, nobody I bet will be up and debate with their buddies whether --- I don't know --- Modi's victory in Gandhinagar or Varanasi was better in 2014.
Also, in the World Cup there is no Election Commission. Election Commission has, of course, pulled off what was hitherto thought to be an impossibility --- make the ICC look like a top-notch organisational unit.
Having made a good case for the World Cup being better than elections, here we will get down to discuss the prospects of the Indian team and others. For convenience, we will use the Q and A format, where we answer your imaginary questions with our imaginary answers.
Q: Can we start off by discussing the composition of the Indian squad?
A: Most people agree that the bulk of the Indian team kind of selected itself. Which of course begs the question, what is the point of the selectors then.
On a serious note, the only major point of analysis was whether Rishabh Pant should have been in the team in place of either Dinesh Karthik or Vijay Shankar. But let's be honest here: Dinesh Karthik is an experienced campaigner and indeed was part of the 2007 World Cup squad in which he remained a substitute in all three matches that India played. That experience will stand him in good stead to be a good substitute in this World Cup too.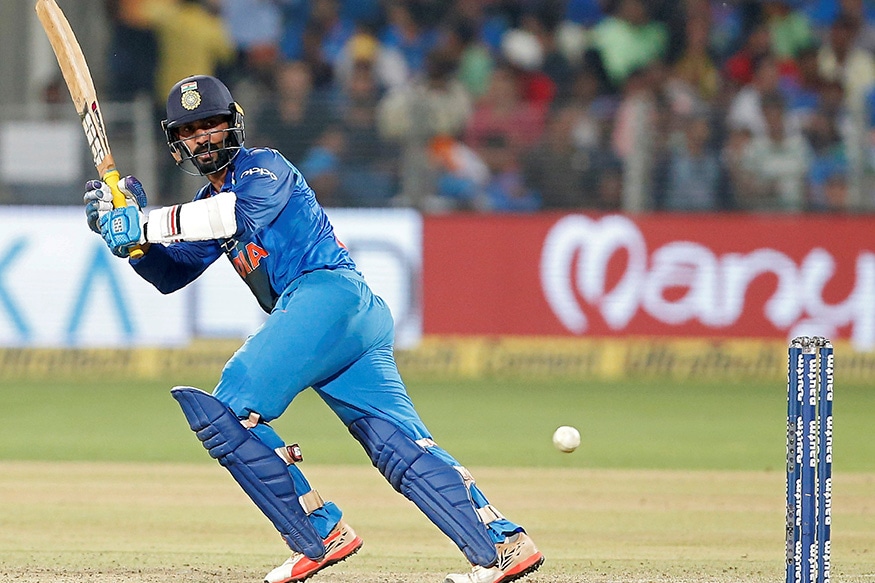 (Image: Reuters)
Vijay Shankar, on the other hand, is an all-rounder and has the bowling skills that can come in handy in typical cloudy conditions that, thanks to global warming, are no longer a certainty in England. He is a talented bat but as we have seen through his international matches, his skills at the moment are as uncertain as the British weather.
Q: So, you suggest that Pant should have gotten the nod instead of Dinesh Karthik or Vijay Shankar?
A: Pant sure is a swashbuckling player and capable of mercurial batting like, say, Shahid Afridi, who we all know hit a century off 37 balls at the age of pi.
Q: At the age of pi?
A: Yeah, Afridi's age is basically an irrational number and also a mathematical constant. Afridi, for the record, is aged 40 for the last 5 years.
Q: You are digressing. This was supposed to be about the World Cup and we were on Pant missing from the squad.
A: Oh yes, Pant is a bit unlucky to be not part of the squad, especially when you consider that a player like Chandrakant Pandit could make it to the Indian World Cup squad in 1987. Pandit on his wicket-keeping skills alone could not have walked into a team. He could not have made it based solely on his batting ability, too. So, we had to conclude that Pandit was in the team purely on his mediocrity in both.
Q: Okay, what is the Indian XI likely to be when it takes the field in the first match against South Africa?
A: The 11 may come out of this 12: Rohit, Dhawan, Kohli, Rahul, Dhoni, Pandya, Jadeja, Chahal, Kuldeep, Bhuvneshwar, Bumrah, Shami. Or perhaps, Kedar Jadhav may get the nod. Or if there are some injury concerns, then Vijay Shankar can also come into the picture. Anyone other than Dinesh Karthik seems to be in the reckoning. And we thought Pant was the unlucky one.
Q: How good is the form of the Indian bowling unit?
A: The consensus among journalists is Bumrah is in fine fettle, even though most of us have very little idea of what 'fettle' actually means. Shami, Bhuvi, Pandya all can swing, well, from unplayable to unspeakable. It depends on what kind of mood they are caught in and what kind of condition is on offer.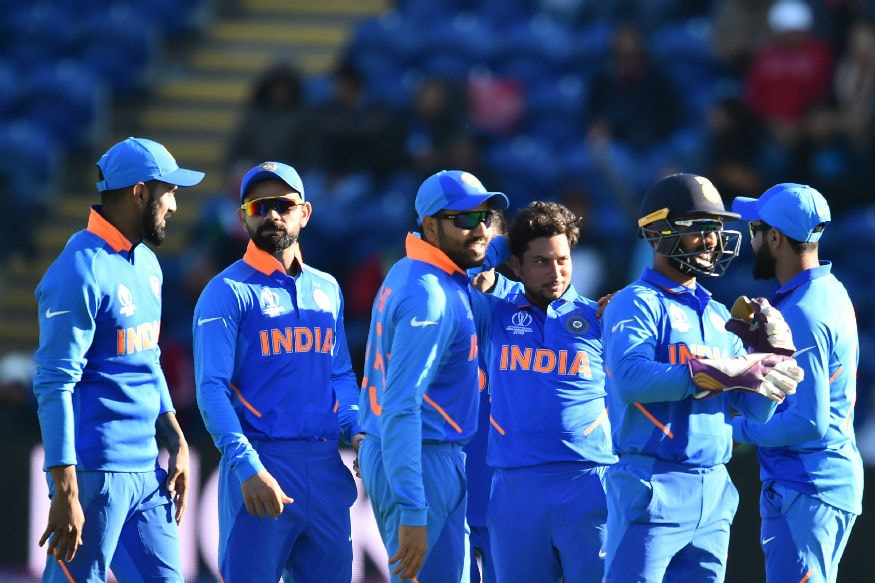 (Image: Twitter)
For example, if it is a bit chilly, cloudy with a hint of rain, you can very well conclude that someone like Pandya will rub his hands in glee and get down to party harder. Oops sorry, that was an uncharitable, stereotypical jab at Pandya and his colourful ways. But the thing is if an attack comprising Madan Lal, Roger Binny, Kirti Azad, Mohinder Amarnath (he bowled in a slow-motion style that in the slow-motion replays made him seem practically stationary) can win you a World Cup then you should feel confident with whatever attack you have at your disposal.
Q: How are the other teams shaping up?
A: England have been playing fearless cricket in the last one year and they are sure to blitz their way through to the semis where teams that exhibit such spectacular form have a history of coming a cropper (remember New Zealand in 1992 World Cup!) so, England's spectacular form should worry England. Prepare the Brexit-II headlines already.
Australia, after a poor run in 2018 and early 2019, look to have gained their confidence back, and have the high-octane players who can be counted to fall into controversies that a World Cup truly needs.
West Indies seem to have found their mojo back for the short format games and it is a real thrill to watch players like Pooran and Hetmyer and wonder what the hell were they doing in KXIP and RCB colours.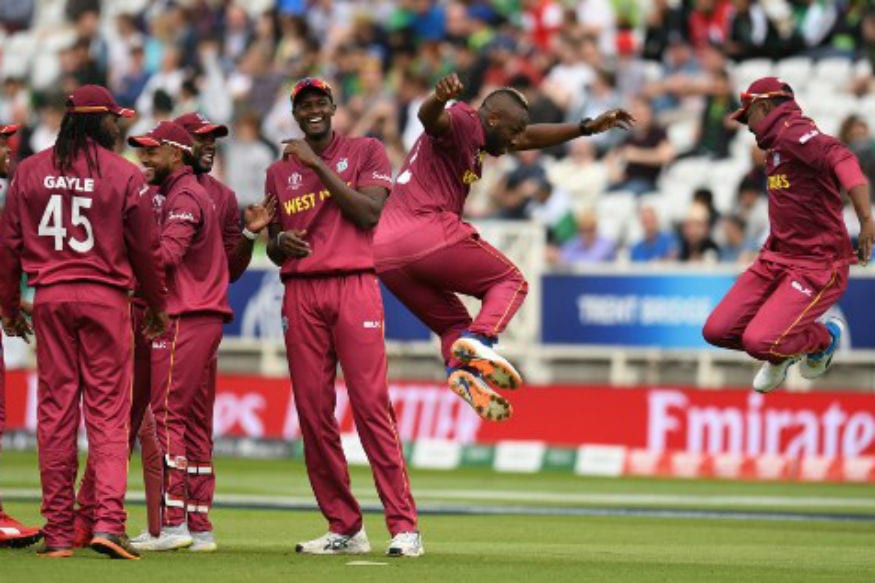 (Image: AFP)
South Africa and New Zealand are always solid teams, known for their steady, consistent cricket that has won them a lot of admirers but never the actual World Cup.
On the other hand, Pakistan and Sri Lanka both know a thing or two about winning the World Cup but it is also likely that they also know that they can't win the Cup with their present teams.
Afghanistan, which we sports reporters are bound by ICC rules to describe as 'minnows of the tournament,' will be hoping to upset the applecart of the other teams. It of course beats the heck out of us as to why any team playing in the World Cup would be out selling apples in a cart.
Q: And finally, what do you make of India's chances in this World Cup?
A: India should consider itself as one of the favourites to make it to the semi-finals, and from then on, as all experts never tire off pointing out, the best team on the day triumphs, as if in other sports there is also a possibility of the worst team of the day winning.
The point is cricket punditry is mostly just sophistry with words. But still it is not as bad or silly as election analysis, which is just gossip and guessing. This means? Well exactly: The World Cup is far better than the elections.