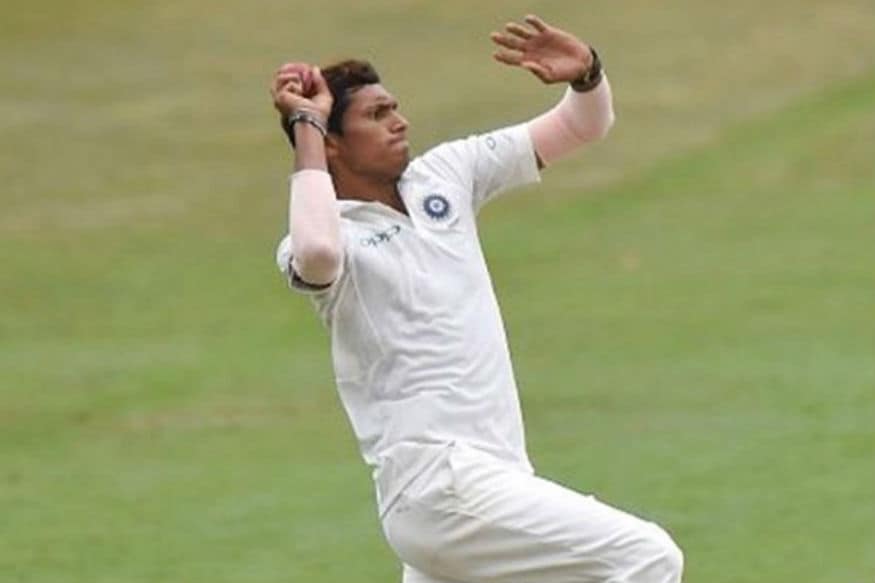 Southampton: Navdeep Saini, the Delhi and Royal Challengers Bangalore pacer who was one of the standbys for the Indian squad, has not traveled with the team to England for the World Cup due to a side strain.
Saini was named as one of the four net bowlers, the others being Deepak Chahar, Khaleel Ahmed and Avesh Khan, to travel with the Indian team for the World Cup. Along with Rishabh Pant and Ambati Rayudu, he was also named in the standbys list should a player from the main squad be injured.
However, it's unclear whether Saini will be fit to take up the role should the situation arise.
India are also likely to take a call on the other three net bowlers. Chahar, Khaleel and Avesh have been at the India nets for over a week but one or more among them could be returning home at some stage. With India set to play their first four matches in 12 days, their training sessions are likely to be short and sharp, which could mean there isn't much need for the net bowlers.
The two major injury scares going into the World Cup for India were all-rounders Kedar Jadhav and Vijay Shankar.
Two-time champions India open their campaign against South Africa at Southampton on June 5.