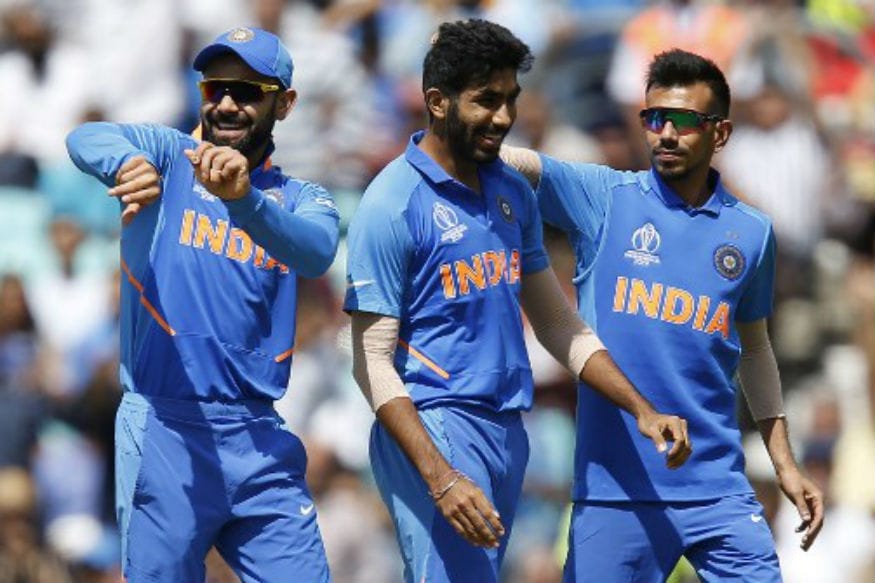 2004, Cathedral city, California. Albert Pujols stood at the baseball plate, even though he's there for an exhibition softball game. The 6'3", multiple time All-Star, one of the most feared hitters in Major League Baseball, decided he would warm up by testing his skills against a woman.
So, he challenged Jennie Finch to pitch to him. And he lost.
Jennie Finch was the pitcher for the USA Softball team that would go on to win an Olympic Gold in Athens that year. Standing 43 feet away from Pujols, her 100 kmph underarm pitches took roughly the same amount of time to reach Pujols that a 150 kmph baseball pitch takes. Nothing Pujols wasn't used to. And the softball is significantly bigger than a baseball, so it should have been easier to hit.
Instead, Pujols was embarrassed. Finch pitched underarm, Pujols swung and missed, repeat. He left the mound chuckling in disbelief, and doffed his hat to Finch. He wasn't the only one. Finch, a two-time Olympic medallist, could have made a career of such exhibition showdowns, having struck out greats like Barry Bonds, Mike Piazza, and Brian Giles. When she retired, only two MLB players had ever been able to hit her.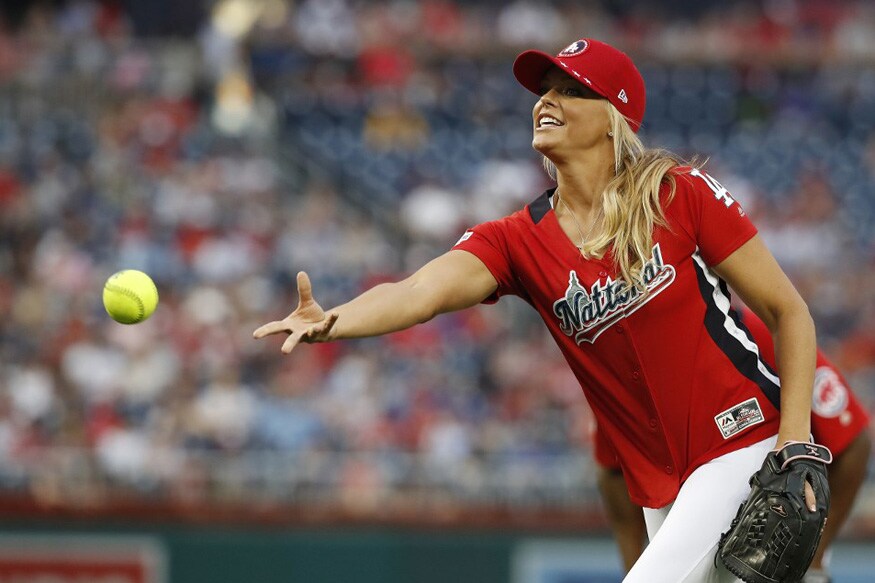 Jennie Finch. (AFP)
What was it that made Finch unplayable? David Epstein, in his book 'The Sports Gene' describes it so:
'The only way to hit a ball travelling at high speeds is to be able to see into the future.'
What he means is that pro athletes can't really watch the ball till the end, it's physically impossible. They make expert guesses as to where the ball will be based on years of watching similar balls.
'And when a baseball player faces a softball pitcher,' continues Epstein, 'he is stripped of his crystal ball.'
'The Jennie Challenge', as it was known, marketed expertly by pricking the male ego, is essentially an exhibition of the value of the deviant. That which is different is harder to play. The low-to-high trajectory of the softball, and the underarm action are foreign to baseball players, who are used to overarm throws with a dipping trajectory. Cricket is not ignorant of this fact. That is exactly why teams value left arm seamers.
India won the 2011 World Cup with two left-arm seamers in the squad, one of whom was the tournament's best bowler. Australia won the 2015 edition with three, one of whom was the Player of the Tournament. Runners up New Zealand had three in their squad as well.
But left-arm seamers are yesterday's news (especially if you're Pakistan, who mass produce them). The 2011 World Cup had 10 of them (top 10 teams), 2015 saw 12, but 2019 will see only eight across the 10 squads (three in Pakistan alone).
Freaks and wrist spinners are the deviants of the day.
The freaks first. India have Bumrah and Kuldeep, with never-before seen angles and stats so solid you could build walls with them. Lasith Malinga and Mujeeb Ur Rahman join the list at opposite ends of the age spectrum, with the Malinga-clone Kedar Jadhav in the mix. Rashid Khan is the show-stopper, the leggie who bowls with his fingers more than his wrist, segueing perfectly into the next bunch, the wrist spinners.
The 2011 World Cup saw six wrist spinners among the top 10 teams, counting Ajantha Mendis. In 2015, that number was down to five. In 2019, English grounds will see no less than 12 wrist spinners spread across the 10 teams, not counting Steve Smith. And most will ply their trade in the middle overs, until recently known as the most boring phase of an ODI.
After the 2015 World Cup cycle, the ICC Playing Conditions changed. Compulsory catchers were done away with, four fielders were allowed outside the ring in overs 11-40, and a fifth fielder permitted in the last 10 overs. This meant that for teams who had wickets in hand, their acceleration could begin from the 30th over, allowing them 10 overs of a fifth-gap, preceding the traditional death overs of 41-50.
The use of wrist spin in this period has therefore been the natural progression, the same logic that sees wrist spin used in the first six overs of a T20: wrist spinners fare better when batters attack them. The top eight wicket takers in the middle overs are spinners, six of whom are wrist spinners. Adil Rashid tops that list, with the Kul-Cha of the non-culinary variety figuring heavily.
Look at the top-10 wicket takers since the last World Cup. There are four wrist spinners (The two Rashids, Adil and Khan, Kuldeep and Imran Tahir), two left-arm seamers (Trent Boult and Mustafizur Rahman), and Jasprit Bumrah, of whom simply saying right arm over is never enough. The other three (Kagiso Rabada, Liam Plunkett, and Hasan Ali) are all more traditional right arm seamers, in distinct minority.
Freaks and firkis, that is what this World Cup will be about. With flat batting tracks expected and 500-run scorecards printed, the team that bowls better will win. And India are blessed to have three of the best on their team sheet.
There was a time in Indian cricket when the uncommon was deliberately ironed out and replaced with the formulaic. I recall a Zonal Cricket Academy camp where two teammates with deviant bowling actions were told to conform, their uniqueness was viewed as weakness. Ironically, that camp was held in the same city that gave us Bumrah. A billion fans should be grateful that - on the cricket field, if not in real life- we now celebrate the few who don't look like everyone else.
They might win India a World Cup.
(The author is a former India cricketer, and now a freelance journalist and broadcaster. She hosts the YouTube Channel, 'Cricket With Snehal', and tweets @SnehalPradhan)