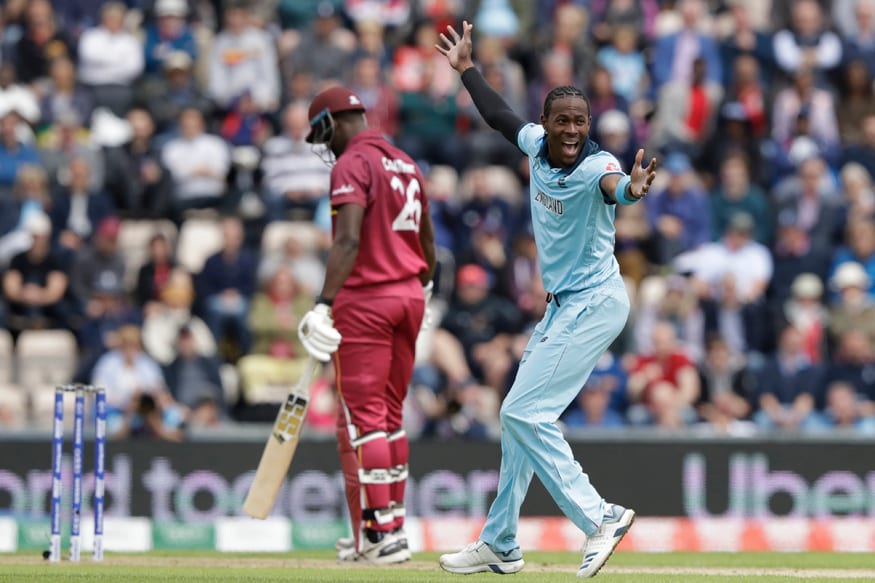 Jofra Archer might have declared today "just another game" but, as so often is the case, the old sporting cliche could not have appeared to be further from the truth.
In a different world Archer could have been lining up for the other side, after all three of this West Indies squad, two of them playing today, were teammates at U-19 level. By the end of a one-sided contest in Southampton, most of his Caribbean opposition must have been wishing he still was.
He might not have finished as the game's star performer, a 16th ODI hundred as well as two wickets ensured that honour would be Joe Root's, but Archer certainly had a big part to play in England's eight-wicket win.
Archer had barely made his debut a month ago, now he is one of the first names on the team sheet, the ability to glide in and send the ball down at a ferocious pace has made him a prized jewel in England's already glittering crown of an ODI side.
That pace, all the more alluring for appearing so effortless, was on display once again, Archer maxing out today at a knee-tremble inducing 94.4mph.
It would prove to be too much for Nicholas Pooran, West Indies' standout batsman of the day, who despite batting with a patience and clarity of mind that was seemingly beyond many of his teammates, remained unable to get his gloves out of the way as he tried to avoid a snorter that lifted towards him – the faintest nick through to Jos Buttler eventually picked up on review.
His wait for a second was not long, Sheldon Cottrell trapped LBW next ball to leave Archer on a hat trick, and while he didn't complete it, Carlos Brathwaite became his third victim only an over later.
It was just reward for Archer whose opening five over spell had failed to produce a wicket, but contained enough pace and menace to have both Shai Hope and Chris Gayle hopping about uncomfortably.
Gayle may ultimately feel he finished with the best of their intriguing tete-a-tete, hitting back to back fours in the sixth over, the first brutally marmalised straight back down the ground as Archer did well to avoid its path, the second heaved in an ugly fashion to the midwicket boundary with a badly timed pull shot.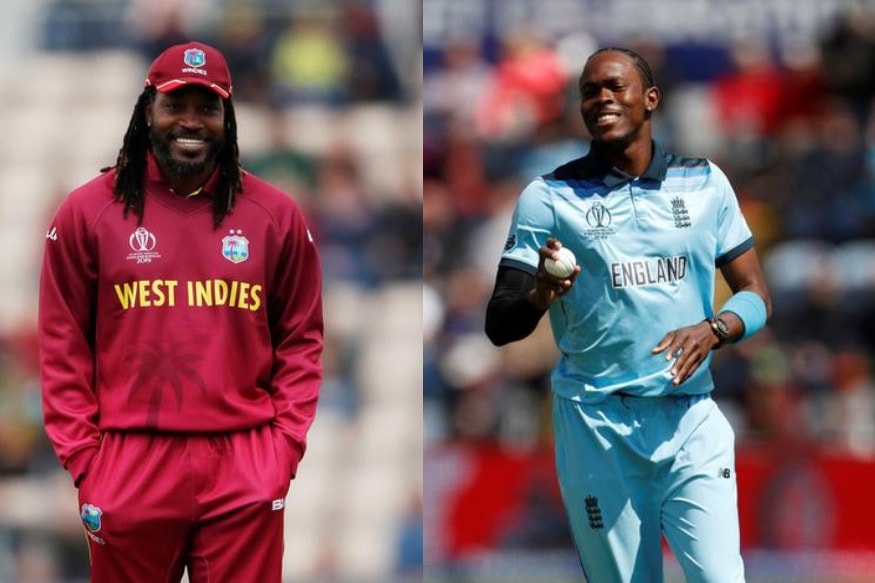 However for all that Gayle survived Archer's opening barrage unscathed, it may well have contributed to his downfall, underestimating the skill of Liam Plunkett, a far more gentler prospect by comparison, less than three overs later.
While the back spasm that he suffered meant Eoin Morgan's day was far from perfect, England's skipper can now bask in the reality of being able to call upon two 90+mph bowlers to help him out of a jam – Mark Wood putting in another performance to underline just why England have been so desperate to get him fit all these years.
Just as Archer's pace proved a vital weapon in prizing out Pooran and then mopping up the tail, Wood proved himself an equally valuable asset to the cause, snuffing out Hope three balls after Gayle had fallen to really tighten the screws and then popping up later to bounce out Andre Russell – preventing any sort of West Indies revival, however unlikely.
Wood, who bowled a faster ball than Archer in England's win over Bangladesh, today finished second in the battle of the speedsters, clocking a top speed of 'just' 92.6mph, but he would finish with exemplary figures of 3/18 from only 6.4 overs – fast becoming another undroppable cog in England's juggernaut.
Despite cantering to a win in a game whose latter stages more resembled a benefit match than a much-anticipated World Cup clash, injuries to Morgan and Jason Roy slightly took the edge off victory for England – although with their next two games coming against the so far underwhelming Afghanistan and Sri Lanka they have at least come at a time their squad should be able to absorb.
In a week where rain across the country has thwarted most teams in this World Cup, today underlined which English opponent they should really be fearing, and with the tournament's two fastest bowlers in their side, that is a situation, which unlike the weather, seems unlikely to change any time soon.