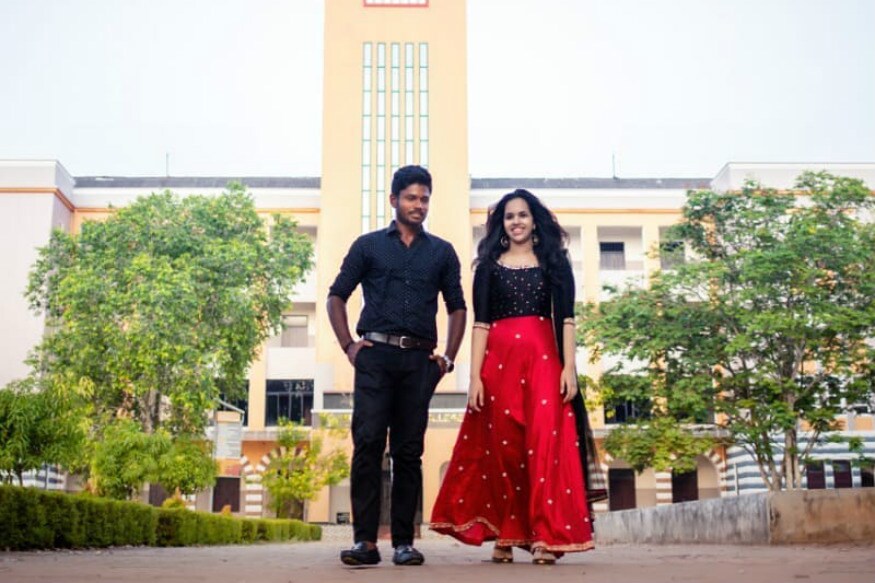 Indian batsman Sanju Samson got married to his college-mate and longtime girlfriend Charulatha in Thiruvananthapuram on Saturday. The pair got married in a low-key affair in Kovalam, a small town away from the capital.

"There were just 30 of us from both the families and it was a very simple function," said Samson told IANS. "We are very happy that we have got the blessings of both the families."




Plenty of high-profile personalities were in attendance at the wedding. India's current U19 and India A coach Rahul Dravid, who was a part of Rajasthan Royals side and played alongside Samson, was also part of the function. Kerala Chief Minister Pinarayi Vijayan too graced his presence at the wedding.

Hailing from the state capital, Samson was the youngest player to score a half-century in the IPL and Champions League Twenty20. He was selected as the "Best Young Player of the Season" in the 2013 IPL through an official poll. Samson had made his Twenty20 International debut for India against Zimbabwe in the year 2015.



Delighted to congratulate @IamSanjuSamson & his bride Charulatha who were married yesterday. They are embarking on a two-day honeymoon before Kerala resumes its RanjiTrophy campaign! Wished them a long & happy married life &many centuries for Sanju: May this catch bring him luck! pic.twitter.com/cDiNrwsQXi

— Shashi Tharoor (@ShashiTharoor) December 23, 2018





The 24-year-old, currently, isn't a part of the national team. He was picked for the India A team that was to tour England for the tri-series but was dropped following a failed yo-yo test. He did make a comeback to the side after clearing the Test and featured in the India A side for the quadrangular series between against India B, Australia A, and South Africa A played in Bengaluru.

Samson was not part of the Kerala side that went on to beat Delhi in Round 6 of their clash last week.

(With PTI inputs)

First Published: December 23, 2018, 4:19 PM IST