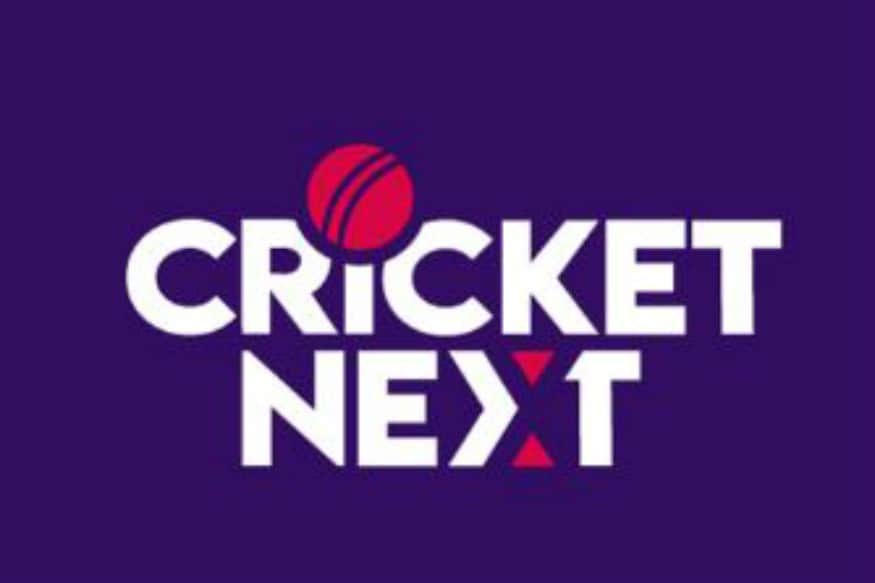 As ICC World Cup 2019 starts in England on Thursday (May 30), CricketNext's Android app has been included in the list of apps handpicked by Google Playstore for a user to catch all the action on and off the field in a list which was put by the store on May 7, 2019.
Not left behind, CricketNext's iPhone app also makes it to Apple iTunes App Store's recommended list of must-have cricket apps.
CricketNext has managed to sit alongside the likes of ESPNcricinfo and Cricbuzz in the Playstore, and has also been recognised by Apple iTunes App Store as its top five apps.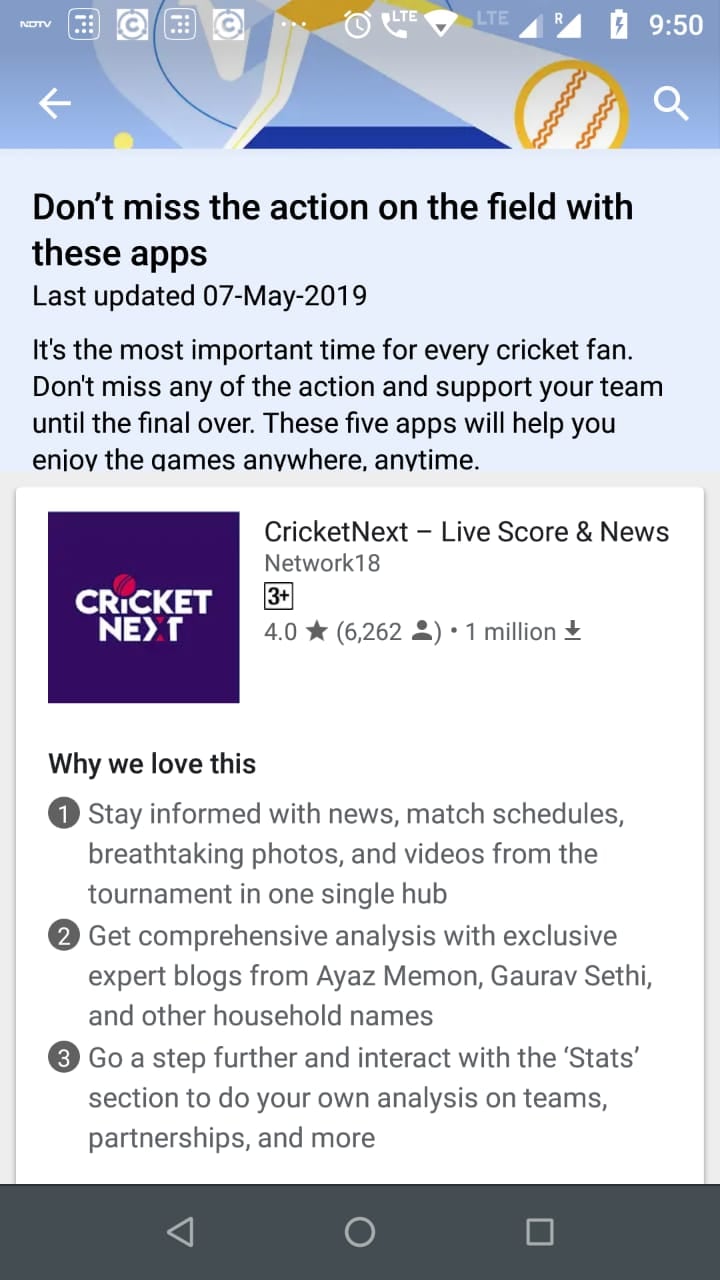 "Why we love CricketNext? Stay informed with news, match schedules, breathtaking photos, and videos from the tournament in one single hub," Google Android Playstore had this to say about CricketNext.
"Get comprehensive analysis with exclusive blogs from Ayaz Memon and other household names. Go a step further and interact with the 'Stats' section to do your own analysis of the teams, partnerships, and more."
Meanwhile, Apple iTunes App Store mentioned: "If you can't watch a match without knowing how Australia fared against South Africa in a Test series in 1902, CricketNext will be your loyal companion. Their archives are as delightful as the impressive line-up of excellent cricket writers."
Geek aspect
Cricket is part of the fabric of India and this month it's literally everywhere you look. Over the last few weeks, TV ads for the tournament have been rolling in, team announcements have been thoroughly analysed, match schedules have been poured over and vocal chords have been given preparative rest. And at last, here we are - in the middle of the largest cricket tournament in four years.
Whether you are a lead cheerleader for team India or simply have a casual interest in the game (gasp!), there are many ways to get the most out of this event.
Why app stores love CricketNext?
CricketNext app features a dedicated World Cup hub for users to stay informed with fastest live scores, commentary with insights from cricketing experts, latest news from the tournament, schedule for all matches/specific teams, stunning photos & match slideshows, match previews & expert interviews, team squads and more.
Users also get comprehensive and in-depth statistical analysis for every match & team with experts like Anil Kumble, Ayaz Memon, Rohan Gavaskar, Hemang Badani among others.
Leading up to the tournament, CricketNext's coverage included interviews of former World Cup champions like Kapil Dev, Ricky Ponting, Viv Richards, Imran Khan, Arjuna Ranatunga, Steve Waugh, Allan Border and Michael Clarke sharing their experiences in leading their teams to winning the most coveted trophy.
This WC season , CricketNext team is also running a special campaign #EkCupAur which also allows fans to send good wishes to and cheer for team India.
In addition to these, user can also
o Browse venues hosting WC matches & get detailed info/stats for each venue
o Track performance of each team on Points Table and against other teams during round-robin stage
o Track top batsmen & bowlers during the entire course of the tournament, browse WC records
o Read interesting trivia and twitter reactions around the tournament
o Do their own analysis on teams and players via Stats section which houses 140+ years of cricket statistics