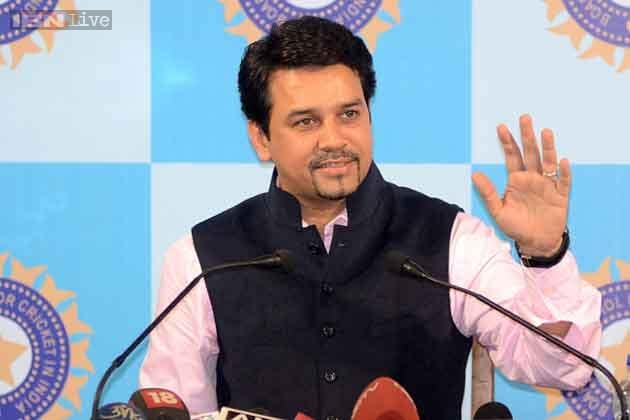 Indian Premier League's (IPL) suspended franchise Chennai Super Kings is worth Rs 1140 crore, but former president of Board of Cricket Control in India (BCCI) N Srinivasan transferred the franchise to a trust for just Rs 7.83 crore, says a 40-page submission filed by the board secretary Anurag Thakur in the Supreme Court.
According to a report in the Mumbai Mirror, Thakur's valuation is based on the fact that CSK's brand value according to American Appraisal is Rs 455 crore. So if brand value is 40 per cent of entity, then it means the whole franchise is worth around Rs 1140 crore. Thakur quotes this from an audit in February 2014.
When the transfer happened, the Bombay Stock Exchange was informed that the deal was completed at a little less than Rs 8 crore.
"What is shocking is that the transfer of the franchise (to CSK Cricket Limited) is stated to have been carried out for Rs 7.83 cr. ...The BCCI is deprived of the benefit of the true value of the 5 per cent share which would be in the region of Rs 57 cr," Thakur said in his submission.
Thakur also says that Srinivasan continues to stay conflicted and should be prevented from attending the meeting of the BCCI - something the former BCCI President attempted on August 28.
"A clarification has been necessitated on account of the fact on August 28 when a working committee meeting of the BCCI was being held in Kolkata, Srinivasan barged in and insisted upon attending the meeting," said Thakur while seeking clarification if Srinivasan qualifies to be an administrator and if he can attend the BCCI meetings.
Explaining the CSK valuation and Srinivasan's conflict of interest, Thakur said the former board president still controls the trust to which CSK shares were transferred.
However, the Mumbai Mirror report adds that Srinivasan's camp will be able to prove that the transfer of shareholding is realistic.