CSK vs DC IPL 2020 Match Day Live Updates: DC Look to Correct Poor Record Against CSK
CSK vs DC IPL 2020 Match Day Live Updates: Delhi Capitals sweat on the fitness of R Ashwin, while CSK might bring back Dwayne Bravo for tonight's game.
Updated: September 25, 2020, 3:27 PM IST
Highlights
18:31 (IST)

IPL 2020 live score: We are now just 30 minutes away from the toss. It will be interesting to see if any of the two sides actually make any changes to their respective XIs.

14:56 (IST)

Chris Gayle is very much in KXIP's plans - "Chris Gayle has been the biggest match-winner in T20 cricket and to not play a match-winner like Chris is a very hard decision for us. The way he has come back after lockdown, the way he is batting, he is getting fitter and stronger by the day. He is striking the ball really well and some point in the tournament he will have a huge role to play" - KL Rahul.

14:32 (IST)

Back to the cricket. Here's KL Rahul on Anil Kumble's influence. "Somebody like Anil Kumble comes in with so much experience. He has captained a franchise, he has been a part of teams and he has been involved with the league for so many years. He understands exactly what the team goes through and what the players go through during these two months of IPL. He has been through it himself. He is now in a coaching job, it helps the team, and it helps a captain like me who is captaining the team for the first time to have his experience and someone like him to fall back on to bounce some ideas." Rahul said during a conversation on InsideSport's 'Amstrad Face 2 Face Cricket Series'.

13:50 (IST)

Anushka Sharma has slammed Sunil Gavaskar for his alleged disparaging remarks on commentary.

"That, Mr Gavaskar, your message is distasteful is a fact but I would love for you to explain why you thought of making such a sweeping statement on a wife accusing her for her husband's game?

12:55 (IST)

"You got to question Virat Kohli's tactics in the last 4 overs. 74 runs in the last 4 overs, you saw who the bowlers were, you wouldn't be too surprised. I thought the last 4 overs would go for maybe 50 runs but they went for 74 runs. That's too much" - Sunil Gavaskar questions Kohli's strategy in the death overs.

12:35 (IST)

Ashwin is going for practice today and we haven't taken a call yet if he is going to be available or not for tomorrow's game. We will see how the practice goes. We are monitoring him very closely. But yes, if he is not fit to play tomorrow, we have Amit Mishra who is very experienced player. He has been doing well in IPL. So yes that's a plus point in this squad that we have got a replacement ready," Mohammed Kaif, DC Capitals assistant coach, had said in a video conference on Thursday.

11:11 (IST)

Meanwhile in some non IPL news, Cricket Australia have announced postponement of their one-off Test against Afghanistan in Perth. Not good news for cricket fans, that.

10:32 (IST)

Team news from today. For CSK: Ambati Rayudu stays out injured. Dwayne Bravo could be fit. For DC: Ashwin is unlikely to play. Amit Mishra should come in.

10:22 (IST)

Hello and welcome to yet another day exciting day of the IPL. Today CSK face DC, and the former are coming after a loss. Chennai seems to have a lot of problems up their sleeve, and the biggest of them is their batting order. Experts around the world feel that Dhoni should bat up the order. Hope that happens today.
18:49 (IST)
IPL 2020 live score: On the other hand, Delhi were on the verge of defeat in their first game against Kings XI Punjab before Marcus Stoinis rescued his side to push the contest to the Super Over decider. Later, it was Kagiso Rabada who showed his talent with the ball and ensured the night belonged to DC.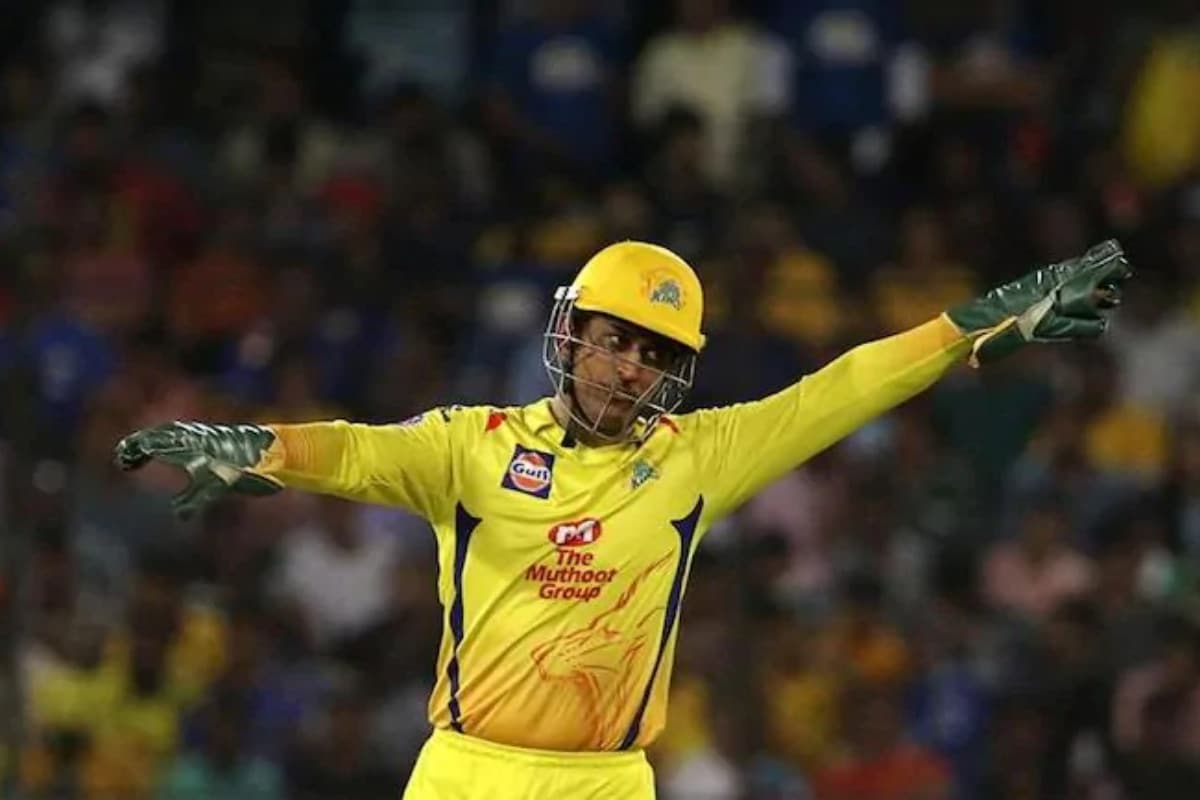 CSK vs DC Predicted XI Live Updates IPL 2020: Delhi Capitals sweat on the fitness of R Ashwin, while CSK might bring back Dwayne Bravo for tonight's game.
​
PREVIEW: Chennai Super Kings (CSK) have dominated the rivalry with Delhi Capitals having won 15 of the 21 encounters against them. They beat them in all the 3 encounters in the previous edition in 2019 and thus will come into the match in Dubai with a big psychological edge. DC will however, feel confident after snatching victory from the jaws of defeat in a thrilling Super Over finish against Kings XI a few days back in Dubai. CSK had a strange match against RR at Sharjah and though the scorecard separated the two teams by just 16 runs, they were never really in the chase. MS Dhoni's initial reluctance to go for the target was baffling to say the least!
DC will hope for a better show from their top 3 – Prithvi Shaw, Shikhar Dhawan and Shimron Hetymer – they were all dismissed for single-digits against KXIP. Rishabh Pant will hold the key in the middle order and will remain the difference between a par score of 160 or a winning total of 180-plus should they bat first. Kagiso Rabada was brilliant against KXIP but DC will hope from a better performance from Mohit Sharma who went for 45 in his 4 overs. Ishant Sharma is still recovering from a back spasm and will most likely again miss out being in the playing XI. DC will be relieved that R Ashwin who suffered a dislocated shoulder in the match against KXIP, is fit to play and along with Axar Patel will form a crucial spin partnership in the middle overs.
The CSK middle order looks a tad weak in the absence of Suresh Raina and with the hamstring injury to Ambati Rayudu. Faf du Plessis has been their most sought after batsman and there will be a lot of pressure on him to deliver yet again. Murali Vijay has looked out of sorts in the two outings thus far and not only does he need a significant performance but also a push-on in the powerplay. Captain Dhoni needs to show more initiative and bat at Number 5 or 6. Lungi Ngidi has been very expensive and could be replaced with the line and length specialist, Josh Hazlewood. Another concern for MSD would be the bowling of Ravindra Jadeja – he has been tonked for above 10 an over in both the matches so far.