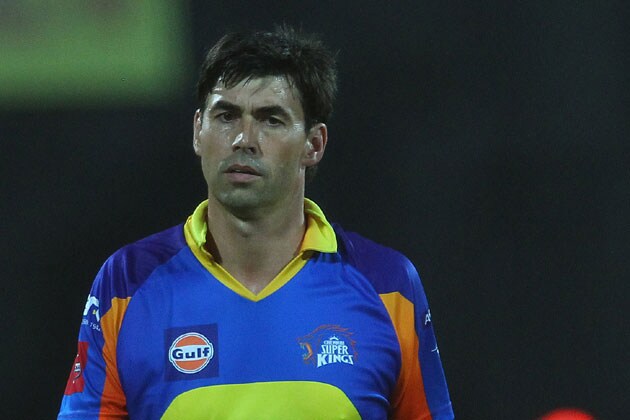 New Delhi: Chennai Super Kings coach Stephen Fleming has made a statement of sorts, saying that they would have loved to play Mumbai Indians in the semi-finals of the Champions League T20 after crumbling to an eight-wicket defeat against Trinidad and Tobago in their last league game here.
The already-qualified Chennai surrendered their top spot in the group to T&T after the Caribbean side overhauled the 118-run victory target with 29 balls to spare last night.
T&T needed to complete the chase within 17.4 overs and they did it in style with Man of the Match Lendl Simmons and Sunil Narine being the star performers.
The result left Chennai facing the challenge of breaking Rajasthan Royals' 12-game winning streak at home in the semis.
"Ideally, we would have liked to keep our winning ways and stay here at one place. We would have loved to face Mumbai in the semi-finals but you can't pick and choose and we are now heading to Rajasthan. They are a pretty formidable side at home and we need to be on top of our game. It's a good challenge for us," Fleming said at the post-match press conference.
"There is no illusion as we know their record at home.
They played well at home and also away from home. They did well in the IPL last season and reached the semis. We all know how tough it would be for us. We had some great games against them in the past," he added.
Fleming said it could be possible that players became complacent against T&T after securing a berth in the semi-final.
"Once you qualify, there is an element of intensity which goes you try hard as a coach and as a player to keep that competitive edge," he said.
Asked about the loss to Trinidad, Fleming said Chennai kept on losing wickets at regular intervals.
"There were a couple of dismissals in the middle; we lost (Suresh) Raina and (Murali) Vijay in the middle of our innings. We kept on losing wickets and did not last full 20 overs which meant we were out of the game. We lost the plot halfway into the game. It was a sub-standard performance from us," he said.