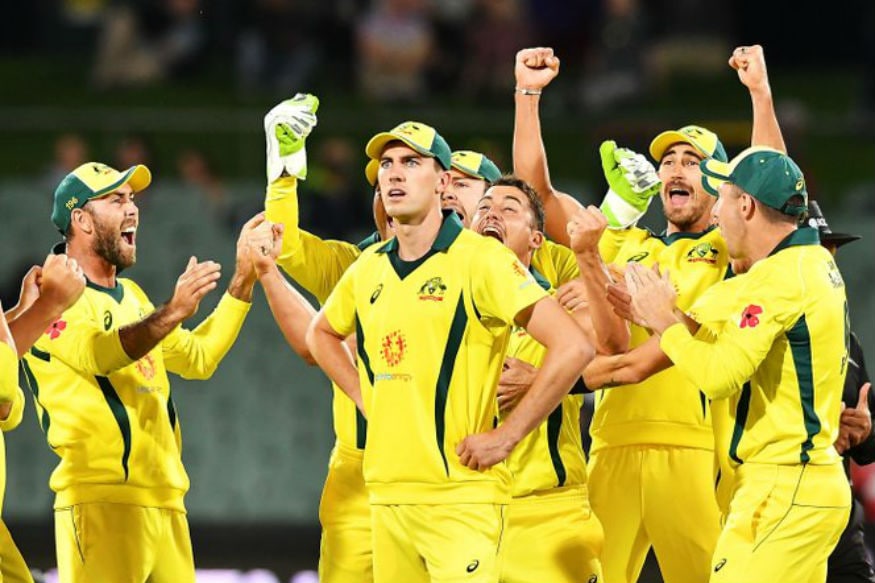 Australian fast bowler Pat Cummins has tried to offer an explanation for his hilarious reaction to the dismissal of David Miller during the second One-Day International on Friday.
The incident happened in the third delivery of the 44th over when Marcus Stoinis trapped Miller right in front of the stumps but found no support from the umpire. Australian skipper Aaron Finch wasted no time in sending it upstairs considering Miller was the only frontline batsman left, and was crucial to South Africa's chase.
All the Australian players had their eyes glued on the giant screen and were waiting for the replays to be shown. However, the pattern which is generally followed during the standard DRS procedure was reversed, and the ball tracking was accidentally shown before the Real-Time Snicko. The moment players saw three red lights on the screen, they erupted and started celebrating frenziedly, except for Cummins who kept looking staring at the screen with a bewildered expression.
GOLD! 😂#AUSvSA pic.twitter.com/fPB3FxI8hY

— cricket.com.au (@cricketcomau) November 9, 2018
"I was a bit slow, I probably haven't done the bowlers much of a favour," Cummings told his teammate Glenn Maxwell in a video uploaded by Direct Hit. "We are normally the smart ones, I always try and say.
"I thought there had to be something else like D-R … what is it? Snicko or something had to come up? Anyway, I had no idea what was going on and then everyone else started celebrating."
The incident caught everyone's attention on social media and Cummins instantly became part of hilarious memes.
When you're playing an ODI for Australia and you remember you left the iron on #AUSvSA pic.twitter.com/OQxIQKAoWb

— James Pavey (@jamespavey_) November 9, 2018
He also chipped in with his own take.
When you lose credit card Roulette at dinner... https://t.co/FR6GnCUJ2A

— Pat Cummins (@patcummins30) November 9, 2018
Australia finally managed to end their seven-match losing streak in Adelaide and levelled the series 1-all, with the decider to be played in Hobart on Sunday.