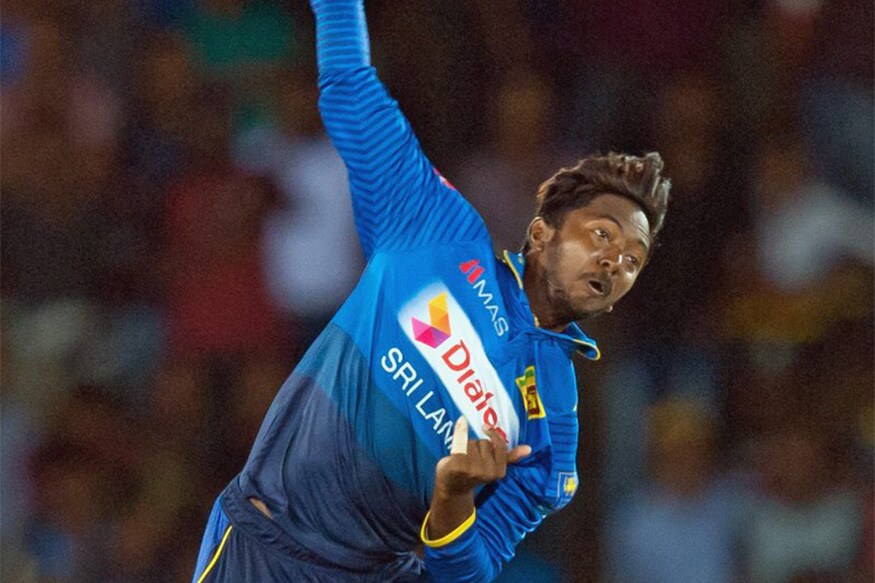 Sri Lanka registered a thumping 178-run victory over South Africa in the fifth and final One-Day International in Colombo but the impressive win left mixed feelings within the hosts' camp.
"This was a performance we were looking for but it came in the last match," lamented Angelo Matthews after the win. "This should have come in the first three matches."
Having lost the opening three fixtures, Sri Lanka had squandered the five-match series in Pallekele itself. However, they came back strongly winning the rain-curtailed fourth ODI by a narrow three-run margin (DLS method) and followed that up with an emphatic win in the final game.
The architects of the victory were Mathews and Akila Dananjaya. The Sri Lankan captain's unbeaten run-a-ball 97 saw the hosts rack up 299/8 in their 50 overs. Dananjaya then ran the South Africans ragged returning with career-best figures of 6 for 29 in nine overs to bundle the visitors out for 121 in 24.4 overs.
Mathews lauded Dananjaya's efforts, who having been carted for plenty in the third and fourth ODI, came back rather well in Colombo.
"Akila's made of steel - going for runs in the last couple of games and coming back with a six-for in this game was fantastic," said Mathews. "He has been bowling so well for us over the past year and a half. You can have a couple of off days but he has been consistent with his performances over the past year-and-a-half. He showed once again what he's capable of.
"There is a big difference when you consider his debut, and you look at him now. He bowls with a lot of confidence. He's not afraid to bowl his variations. And those variations are now also bowled with a lot of control. So those add up to a big difference."
Quinton de Kock, the South African captain, was also effusive in praise of Dananjaya and accepted that they were unable to pick him.
"Dhananjaya bowled really well. We have played him well in the whole series before coming up to this game. But I think tonight it was very difficult to pick him initially. He bowled really well," said de Kock, who was South Africa's top-scorer with 54.
"A guy with his skill is obviously looking to get his skills better. He performed really well and somehow just bamboozled us."
A beaming Dananjaya said that he was just trying to get his wrong'uns and legbreaks as those were his stock deliveries.
"I got most of my recent caught-and-bowled wickets with the googly, and I've got a lot of wickets with the legbreak as well," said the mystery spinner. "In this series I've also been trying to turn the legbreak as much as I can. The googly and the legbreak need to get better, so I'll keep working on those."