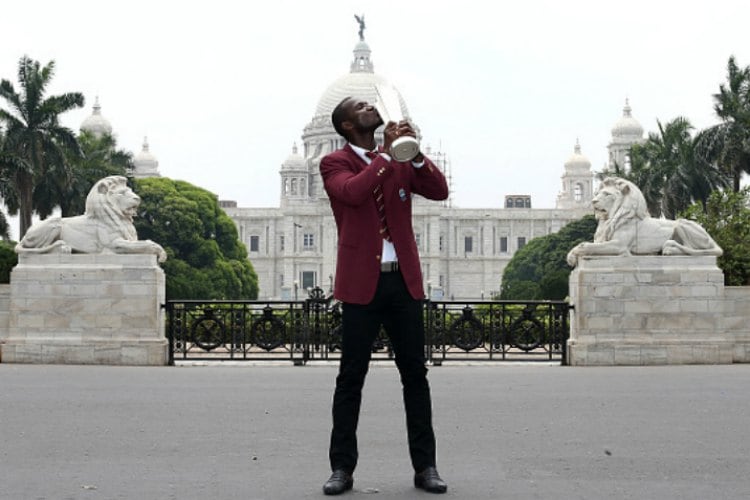 New Delhi: One day all is well between West Indies Cricket Board, and the next day, things fall apart. Despite the board offering it's players the 'amnesty', former skipper Darren Sammy is not impressed. In an interview with ESPNcricinfo, the former West Indies skipper hit out at the board, and laments the fact that team has not earned a direct qualification for 2019 World Cup.
"That's the problem," Sammy said. "When it all started with the past CEO [Michael Muirhead] and (former) director of cricket Richard Pybus, he said 'West-Indies-first policy'. But you say West Indies first, but the first thing you do you cut the salaries. That doesn't work.
"You telling guys 'don't go and play elsewhere [where] they pay much better, stay at home,' but the first thing you're doing is you cut the salaries playing at home."
Sammy is of the view that the amnesty doesn't solve the problem, and a mutual understanding between the two parties can be the only solution. "I think if you tell guys you have two or three tournaments a year where you get to choose. We give you a white-ball contract or your red-ball contracts, well the retainer contracts. You come back you play home (domestic cricket). If IPL is playing, those who have the contract to play in IPL you go and play. Those not in the IPL you stay home and play.
"Then you have the Pakistan Super League, where the lesser guys tend to filter into that league. So you say 'okay, you play here, those not playing in that league you have to return.' And you make the retainer contract something attractive."
The all-rounder also expressed his views on West Indies missing out on direct qualification for the World Cup. "It's something I spoke about. I was afraid that we would not make into the Champions Trophy, we didn't, and now to this," Sammy said. "Hopefully Jason [Holder] and his men can go down to Zimbabwe in March and get to the finals, and assure that there won't be another ICC event without West Indies.
"But the good thing about when you hit rock bottom, you can only go up from there. Every time I hear or see West Indies play I'm always optimistic. I've not lost that passion that something will happen. We've shown it over the years, the glimpses where – especially the last Test series in England where they called us all sorts of names, and we have a habit when people call us names to bounce back firing."
Sammy was also vocal about his strained relationship with the board president. "Although I promised I would not talk about these things anymore, but we have a president who is very egotistical," Sammy said.
"I've already said before, he thinks he's the face of West Indies cricket. Youngest president, going around, that's the type of things you see. But until you realize that the product is the cricketer – if you look at any sports stadium, all the chairs are facing the field. What's on the field. Not one chair facing the box. Everybody's coming to the stadium to watch these guys. So once you understand that if these guys do well, administration, everybody wins."