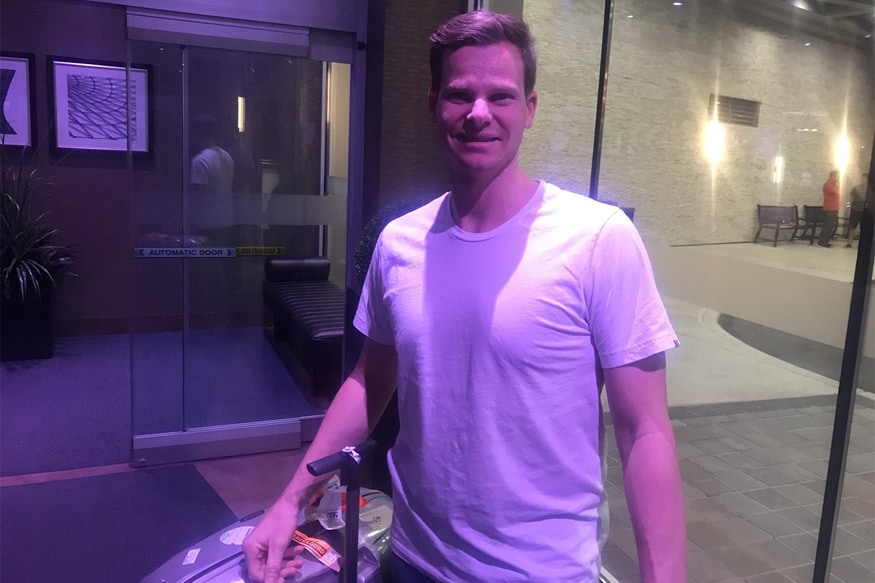 Toronto Nationals skipper Darren Sammy has asked the media to leave Steven Smith alone as the former Australia skipper looks to make a return to cricket after the 'Sandpaper Gate' controversy at the Global T20 Canada. Cricket Australia handed Smith a 12-month ban along with deputy David Warner in the wake of the controversy and the former Australian captain will be playing his first game since the sanction for the Nationals against Vancouver Knights on Thursday.
Smith has been under intense media scrutiny since the episode with his pictures drinking a beer in a New York pub on Tuesday becoming the latest fodder for stories in many newspapers. Sammy insists it wasn't right to "keep kicking a man when he's down".
"As a Christian, you commit sins, there are punishments for your sins," he said. "[It] doesn't mean everything is okay, but there's always forgiveness after you've committed your sins and paid the price, and you move on. Like we said, they've done that. They've missed out on IPL, they've been sacked and all that stuff, but at the end of the day life goes on.
"It's truly up to you guys (the media). I saw an article, recently, about something in New York. That's not called for. You've made your point. I think, as sportsmen, we want to do the right things, set the example for the next generation. We will make mistakes, but it doesn't mean you've got to keep kicking a man when he's down. That's not the humane way to do things, and I think there's a right to punish but there's also a right to forgive and move on."