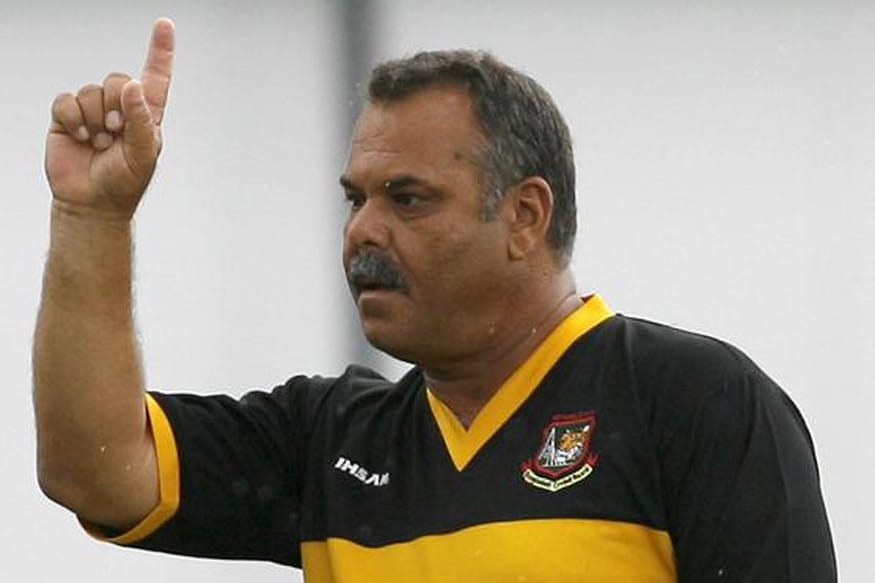 New Delhi: In a bid to improve the fate of Kerala cricket after a torrid domestic season, the Kerala Cricket Association is set to rope in former World Cup-winning coach Dav Whatmore for the next two seasons.
Speaking to CricketNext, KCA secretary Jayesh George sounded optimistic that Whatmore's arrival will help improve Kerala's standing in the domestic circuit.
"We all know what Whatmore brings to the table and I don't need to tell you his credentials. His record is there for everyone to see. We believe that him working with the Kerala side will help take the team forward. We will also have S Ramesh as the director," he said.
Asked if the KCA was looking to recruit Whatmore on a season-to-season basis, George said that as of now it could be a two-year contract.
"We are yet to finalise the terms and conditions of the contract, but ideally we are looking at a two-year contract with him. We will have the final word on it once Whatmore is back and we sit down and finish paperwork," he said.
George said that Whatmore had seen the Kerala boys train and that is when the former Sri Lanka coach showed interest.
"He saw the boys train going into the Syed Mushtaq Ali Trophy and that is when he showed interest. For us, it cannot get better than having his experience at the disposal of the boys. Exciting times lie ahead," the secretary said, sounding optimistic.
Apart from guiding Sri Lanka to World Cup glory in 1996, Whatmore has also been the national coach of the Pakistan, Bangladesh and Zimbabwe outfits. He was also coach of the Kolkata Knight Riders in the Indian Premier League from 2009 to 2012, replacing former Australia coach John Buchanan.
Whatmore was also mentor of the India U-19 team that won the World Cup in 2008 with Virat Kohli as skipper. Ravindra Jadeja was another member of that outfit who has gone ahead and represented India successfully on the international stage. The former Australia international also coached Lancashire in the English County Championship.
Whatmore's connect with India also goes back to 2007 when he became the first director of operations of the NCA. He was offered the post by then NCA chairman Ravi Shastri.
First Published: March 18, 2017, 3:04 PM IST