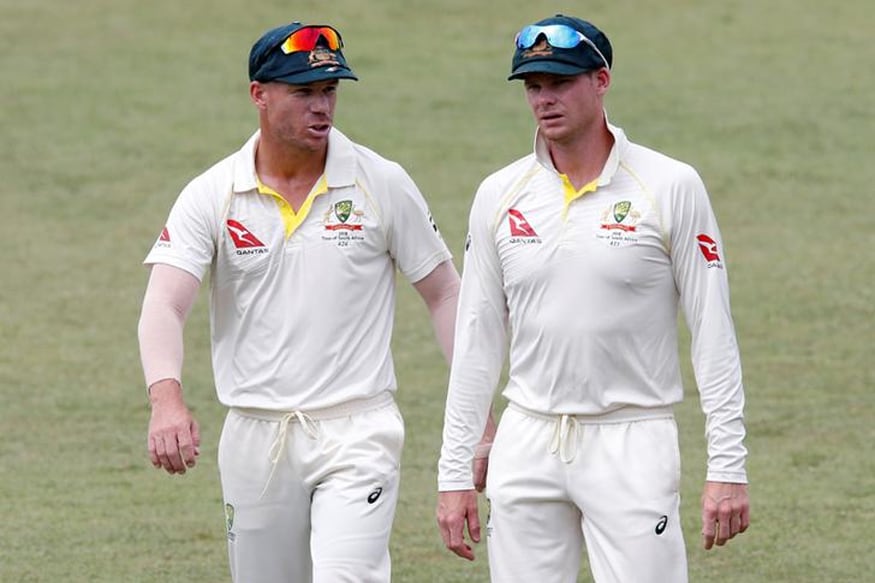 In a major boost to Australia ahead of the second Test, vice-captain David Warner has been given the go ahead to play the second Test starting in Port Elizabeth on Friday.
Warner accepted match-referee Jeff Crowe's sanction for the incident involving South African wicket-keeper Quinton de Kock.
He was charged with a Level 2 breach of the ICC's code of conduct for bringing the game into disrepute and has been fined 75 per cent of his match fee (approximately $13,500) and given three demerit points.
A Level 2 offence warrants up to four demerit points being issued, which equates to an automatic suspension of one Test or two ODIs/T20I, whichever comes first.
It is still not known whether South Africa have accepted the Level 1 charge handed out to Quinton de Kock for his involvement in the heated confrontation with Warner outside the team's dressing rooms at tea on day four in Durban.
CCTV footage from the players tunnel at Kingsmead on Sunday showed Warner and home wicketkeeper De Kock involved in a fiery exchange as players climbed the stairwell to their dressing rooms during the tea break.
"The umpires officiating in the Durban test have reported Warner for a level 2 offence and De Kock for a level 1 offence for 'conduct that brings the game into disrepute'," the ICC said in a statement on their website (www.icc-cricket.com).
The teams have been given until Wednesday to respond to the charges handed out by match referee Jeff Crowe.
Warner faces a possible suspension from the second test in Port Elizabeth. A level 2 charge brings with it up to four demerit points that could result in a one-test or two limited-overs game ban.
He could also be fined 100 percent of his match fee from the first test.