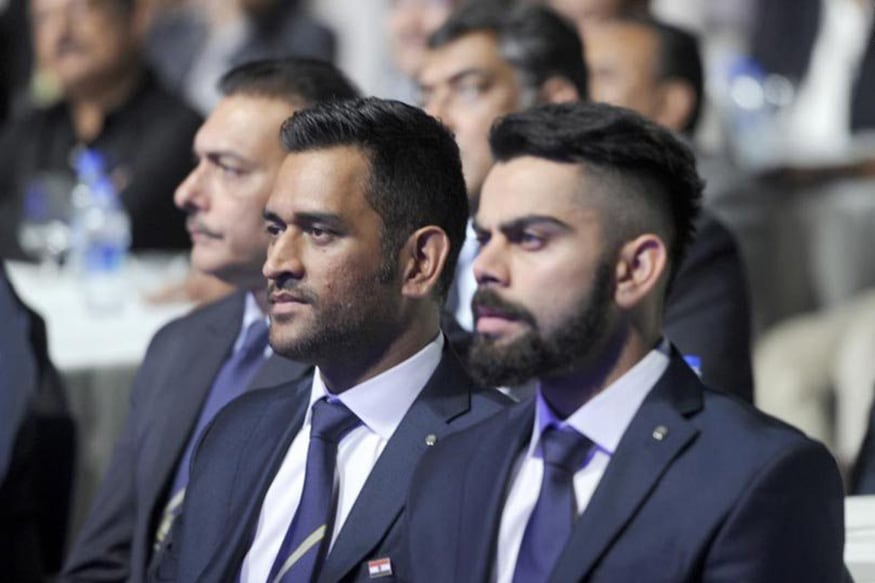 MS Dhoni's presence in the Indian team has been indispensable, with the former skipper finding some good form of late and also continuing to be ever reliable behind the stumps.
Australian opener David Warner has gone one step ahead and said that Dhoni deserves credit for Virat's success as captain.
"MS Dhoni brought a sense of calmness to his captaincy. He did a great job as captain and he is still doing a great job, nurturing Virat and that is a great thing to do for a former captain.
He is nurturing Virat and that is a good thing to do for both men," the Australian vice-captain was quoted as saying by India Today.
However, at the same time Warner warned Virat that his true test as a captain will come when the going gets tough for the team.
"Virat has not had a lot of non-success as captain but the real challenge comes when you start losing games. We are here for another three matches to go and hopefully we can turn that around and maybe we will see a different captain," Warner added.
Speaking about Australia's performance in the series, Warner said that the team is struggling to build any big partnerships to challenge the home side.
"We lost two early wickets, established a partnership in the middle but did not have that one batsman going on to get a big score, We always talked about how if you restrict the Indian team to under 300 in their conditions, you are going a long way to winning the game. We did not get that key partnership in the middle," he added.