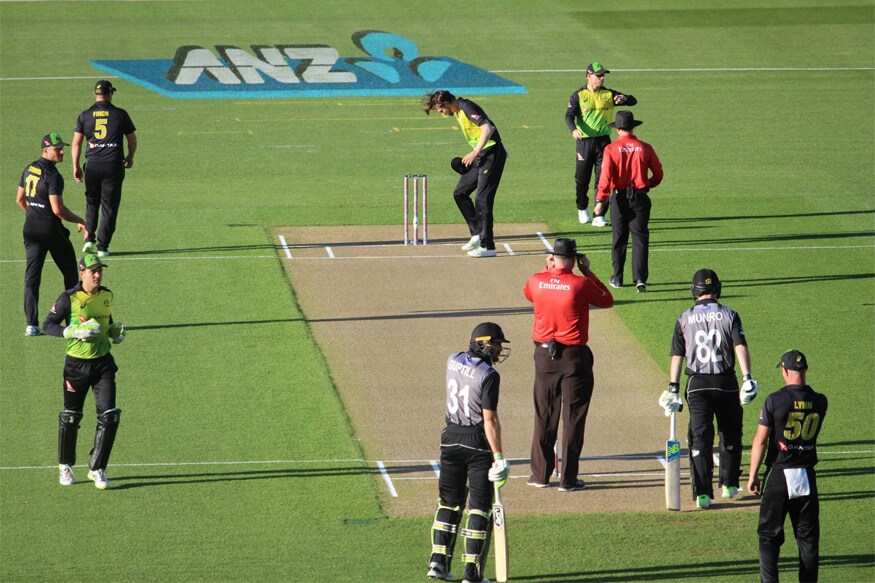 Australia's stand-in T20 skipper David Warner is looking at innovative field placements to stop the run-riot in the final of the Trans-Tasman T20I series final between New Zealand and Australia at the Eden Park on Wednesday.
New Zealand and Australia produced a run-fest at the same ground on Friday that left some purists fuming. nA total of 488 runs were scored at 12.7 an over as the sides smashed 32 sixes before Australia completed a world-record run chase of 245 to claim a five-wicket win.
Eden Park is best known as a rugby ground and its boundaries fall well short of the International Cricket Council's 59.5-metre (65-yard) minimum.
"You probably have to have obscure fields," Warner told reporters on Tuesday. "You might have to have like a deep fly slip on the boundary instead of a third man.
"They're bizarre little catching spots where you might get a catch. In Australia you set fields for certain players ... (to) where they're going to hit. Here those fields generally they can hit it for six.
"Where's a mistimed pull shot going to go? Over the top for six? You might have one just behind the keeper. You might have, for the spinners, everyone on the straight boundary and no one there (square of the wicket) and make them try to hit a reverse sweep and maybe get a wicket. You've just got to think on your feet when you're out there.
"It's a challenging one but at the end of the day I don't think it (was about) how poorly the bowlers bowled at all. The bowlers bowled well."
While the Australians are generally known to announce their playing XI on the eve of the match, Warner said Adam Zampa can still make it to the team as the final XI hasn't been decided on yet.
"The other day it looked a little bit drier than game day," said Warner. "Obviously a bit of weather around, we'll probably get a look at it tonight hopefully if the weather holds off."
Showers from the fringes of ex-tropical cyclone Gita may add some spice in the track. The city is not expected to feel the effects of the cyclone directly.
New Zealand skipper Kane Williamson said: "Hopefully it starts to take a little bit more turn and offers a little more assistance to the bowlers to create that balance between bat and ball.
"If that's the case, spin will come into it a little bit more as an attacking option."